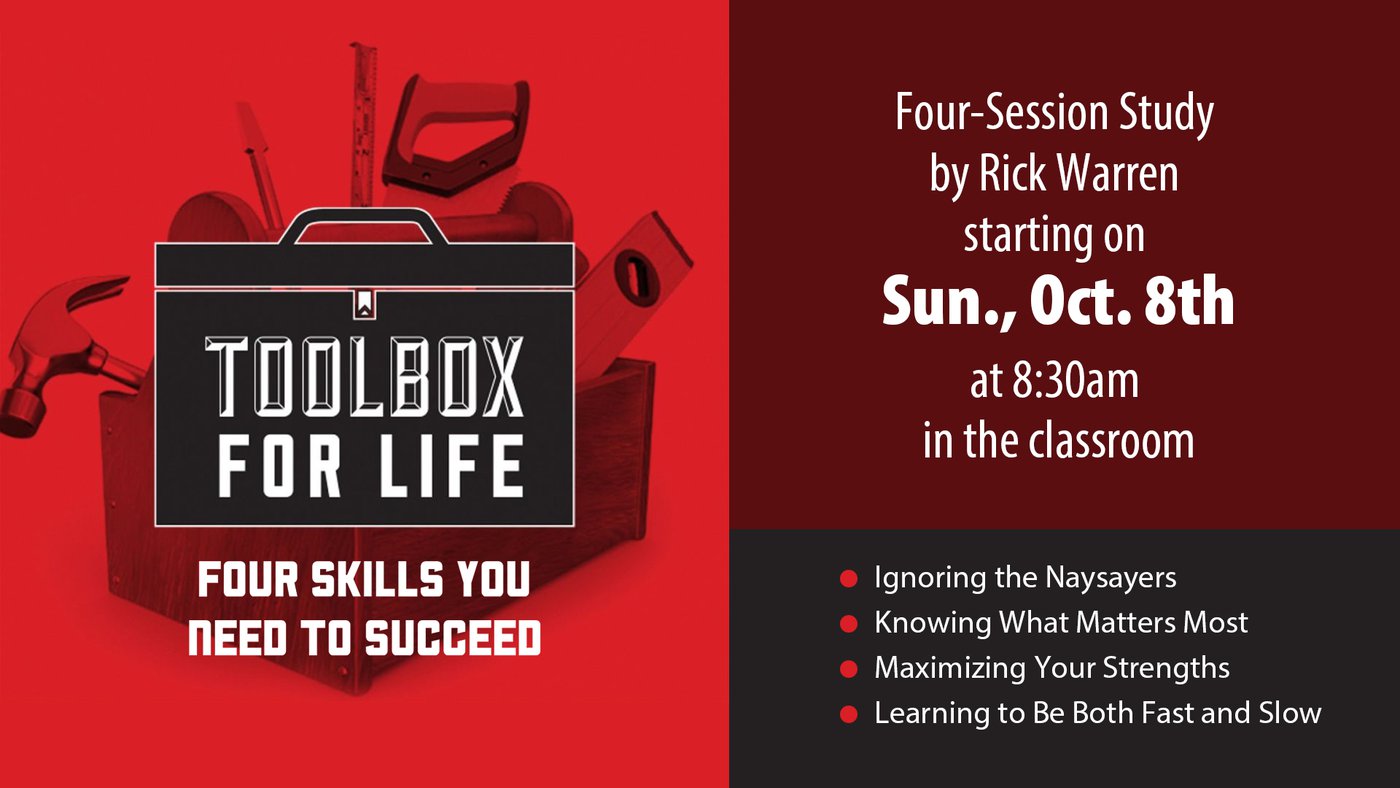 Join Pastor Tim as we dive into this study together:
We all need a toolbox of skills to succeed in life. The truth is, sincere desire and determination alone are not enough. Many people work hard. But it's not about working hard, it's about working smart. It's about working God's way.
The Bible is filled with all kinds of life instructions. In this practical, four-session study, Pastor Rick will show you how to develop these four biblical, success-building skills:
How to deal with the naysayers in your life
How to identify the source of your core values so you know what matters most
How to understand your God-given SHAPE so you can maximize your strengths
How to study God's Word so you know the best timing for every situation
ESL / SSL
Faith Community Church is proud to offer English Second Language and Spanish Second Language classes at our Janesville Campus! Classes will begin Thursday, September 28th, 7:00-8:30PM (ESL) and 6:00-6:45PM (SSL). Click the button below for more information.
¡Faith Community Church se enorgullece de ofrecer clases de Inglés como segundo idioma y Español como segundo idioma en nuestro campus de Janesville! Las clases comenzarán el Jueves 28 de Septiembre 7:00-8:30PM (ESL) y 6:00-6:45PM (SSL). Haga clic en el botón a continuación para obtener más información.
The Art of Marriage
The Art of Marriage is a Biblically centered study of God's intent for marriage. These six video sessions include engaging teaching and interviews that portray both the challenges and beauty of a God's design. Combined with the projects, tips, and discussion, this course is meant to help couples live what they learn.
The art of Marriage will be hosted at our Stateline campus, 1401 Blackhawk Blvd South Beloit, IL, on Thursday, October 26 from 7pm-9pm and Saturday, October 28th from 9am-4pm. Workbooks and lunch will be provided! Cost to attend is $35 per couple. Click the button below to register now! For more information or questions please contact Cindy Folts at (608) 346-3835 or Janis Shaw at (630) 635-0150.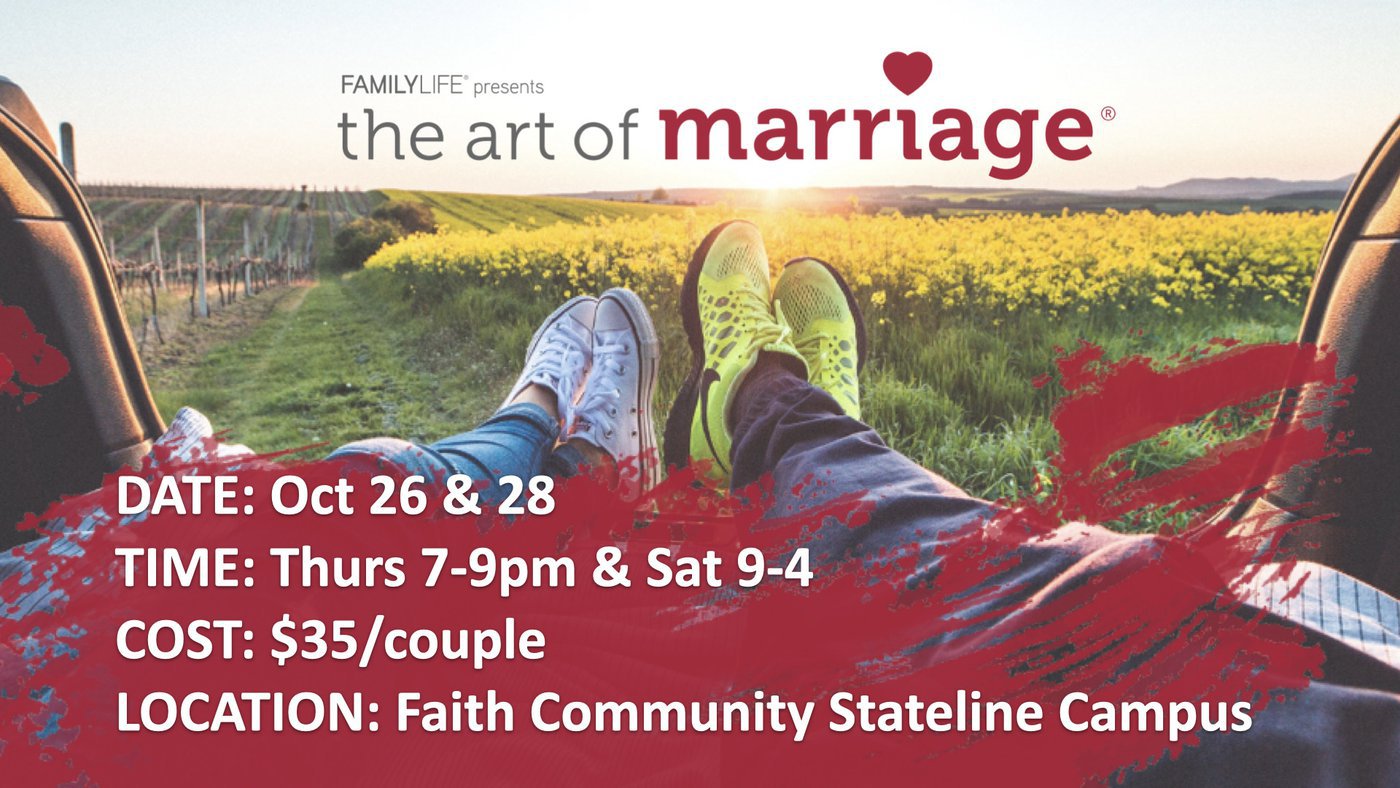 Toolbox For Life - A Four-Week Class
(starts Sunday, October 1st, at 8:30am in the classroom)
So Great Salvation
(Starts Sunday, September 10th, at 6:30pm in the classroom)
Please join us, beginning September 10th, for a 10-week introduction to salvation and what it means for the believer. Come ready with your Bible, notebook, pencil, and questions (oh, and bring along a friend). The class will present the mechanics of salvation by exploring the need, process, and outcomes of this doctrine. The study will be from 6:30-8pm in the Janesville Campus classroom.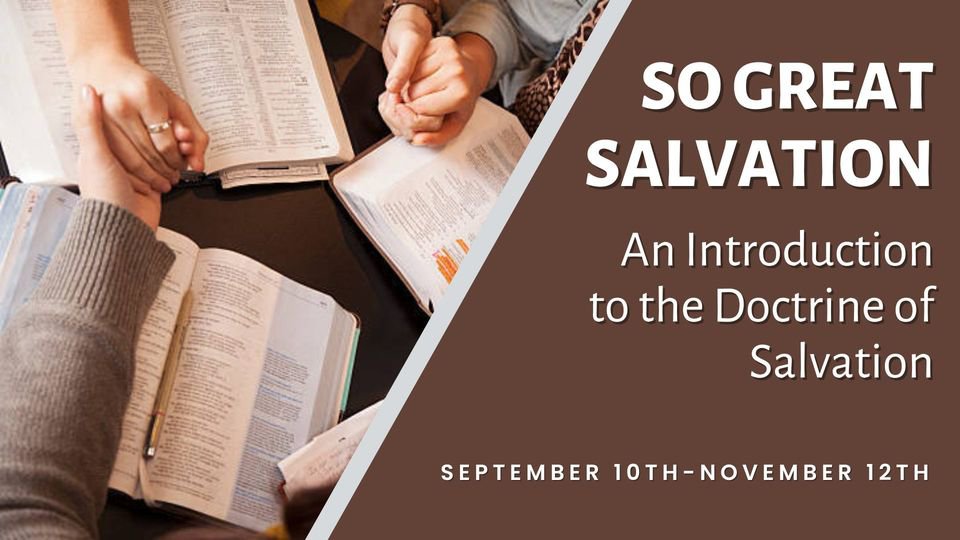 Other Studies to consider on your own:
Enjoy this content for personal edification and share it with others when you see a need!