Women's Retreat - Fort Wilderness
Hello ladies! If you've never been on one of our women's retreats, then you'll want to check this out. This is a great time of fellowship, learning, and spiritual growth that you don't want to miss. To register, please call Jackie at 715-277-2587 and let her know that you'll be with Faith Community Church. See www.fortwilderness.com for more information. If you know someone who might need some financial assistance getting to the retreat, please contact Pastor Tim at pastortim@faithjanesville.org Contact Stacie Hogue for ride information at sehogue5@sbcglobal.net. We'll see you up at the Fort!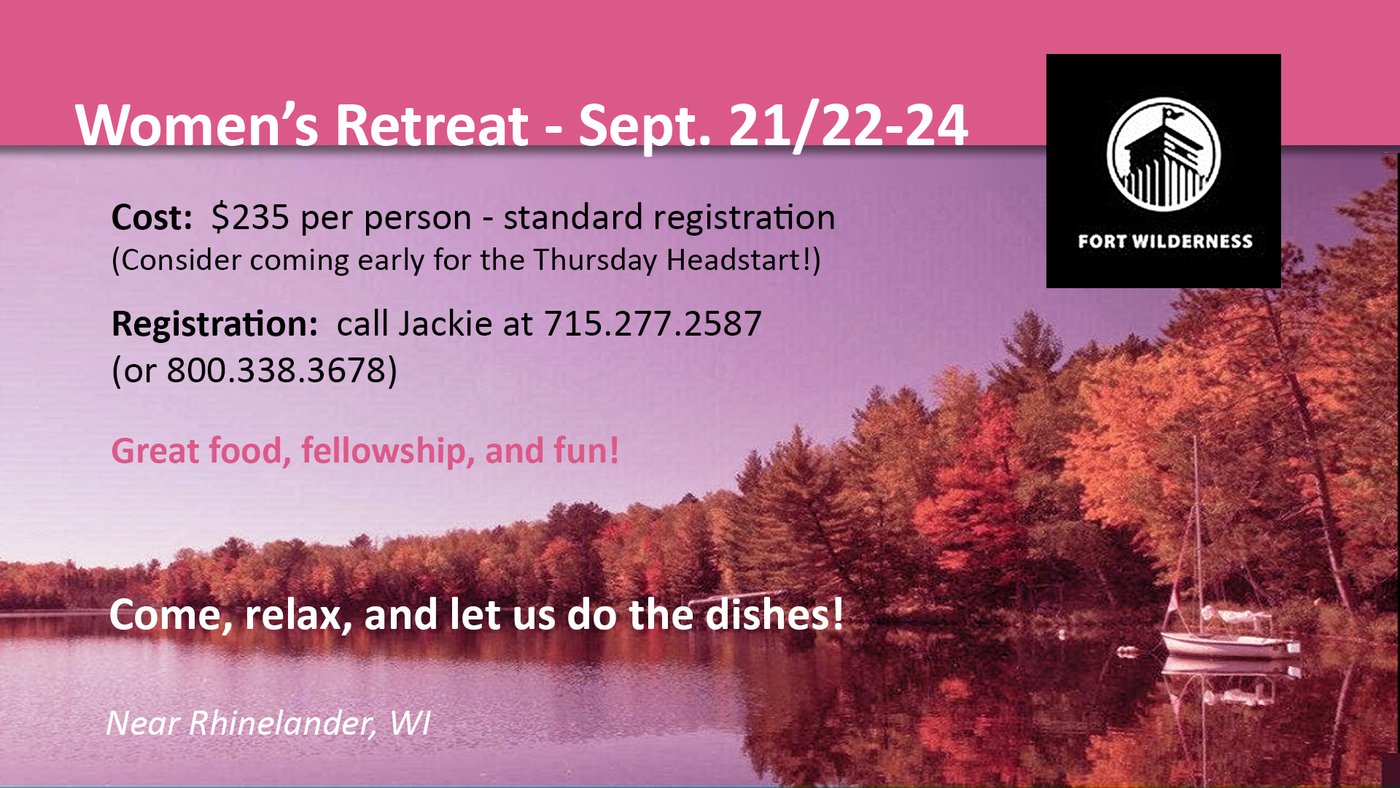 _____________________
Women's Tuesday Morning Bible Study
Our Tuesday morning Women's Bible Study will resume on September 12th. To sign up or if you have any questions, please call or text Darlene at 608-290-6182 or email dheider6@aol.com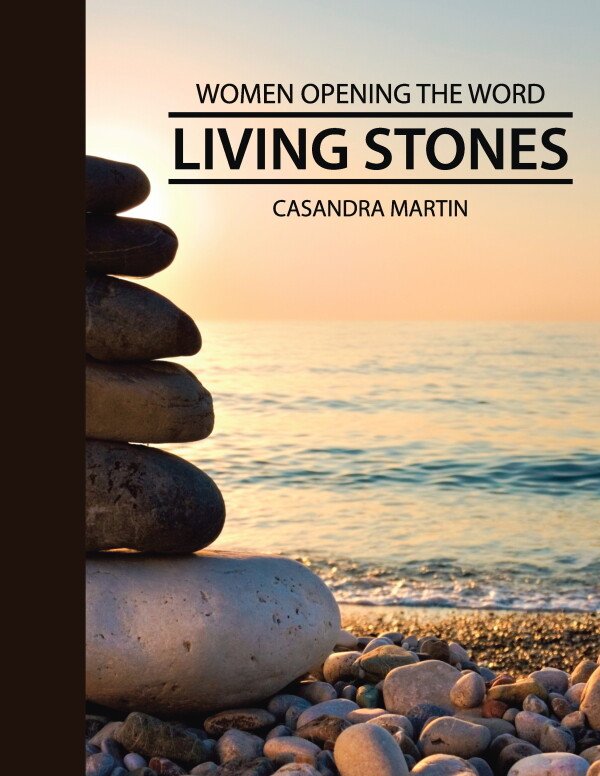 _____________________
Sister 2 Sister
Sister 2 Sister is another part of the women's ministry of Faith Community Church. We host a women's fellowship event on the second Saturday of every month, Sept. through May at 9:00 AM in the Youth room of the Janesville Campus. Join us for fun, food, fellowship and time to learn and grow in Jesus Christ together.
We complete a different book study every season, and would love to have you join us. Please see below for information about our current study. All are welcome!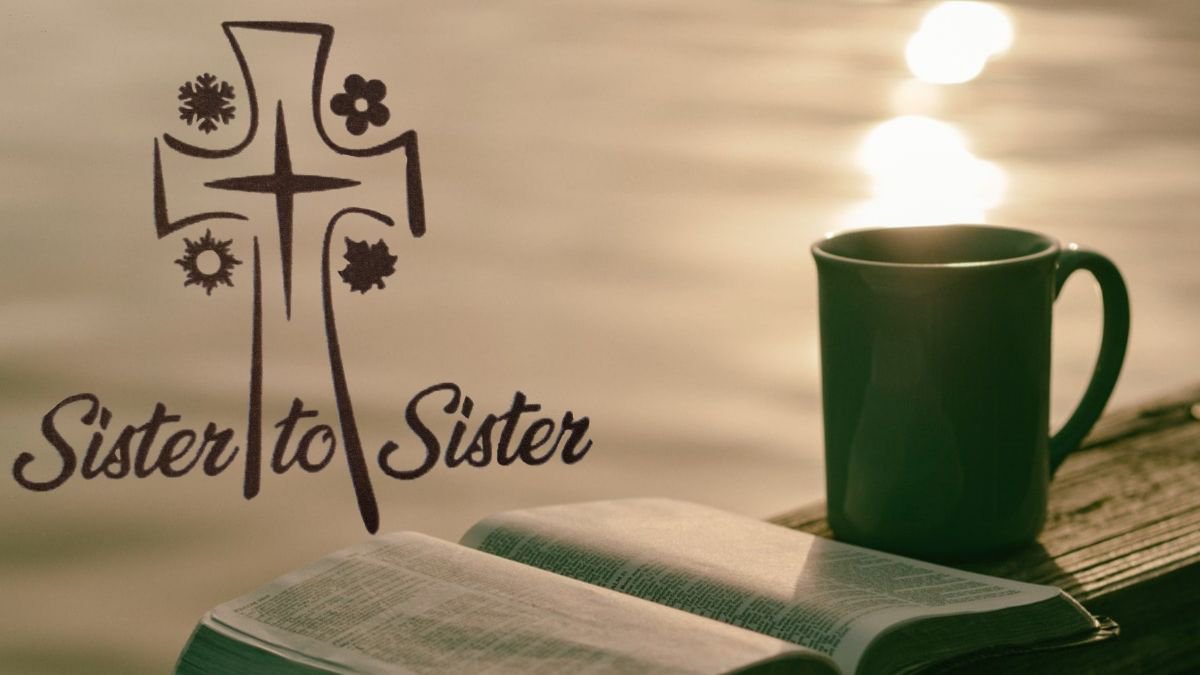 Join us for this year's Sister to Sister Kickoff on September 9th at the Janesville Campus. Our study will be "Gut Level Compassion" by Lisa Harper. Books are available for $10 and there is not need to sign up. We hope to see you there!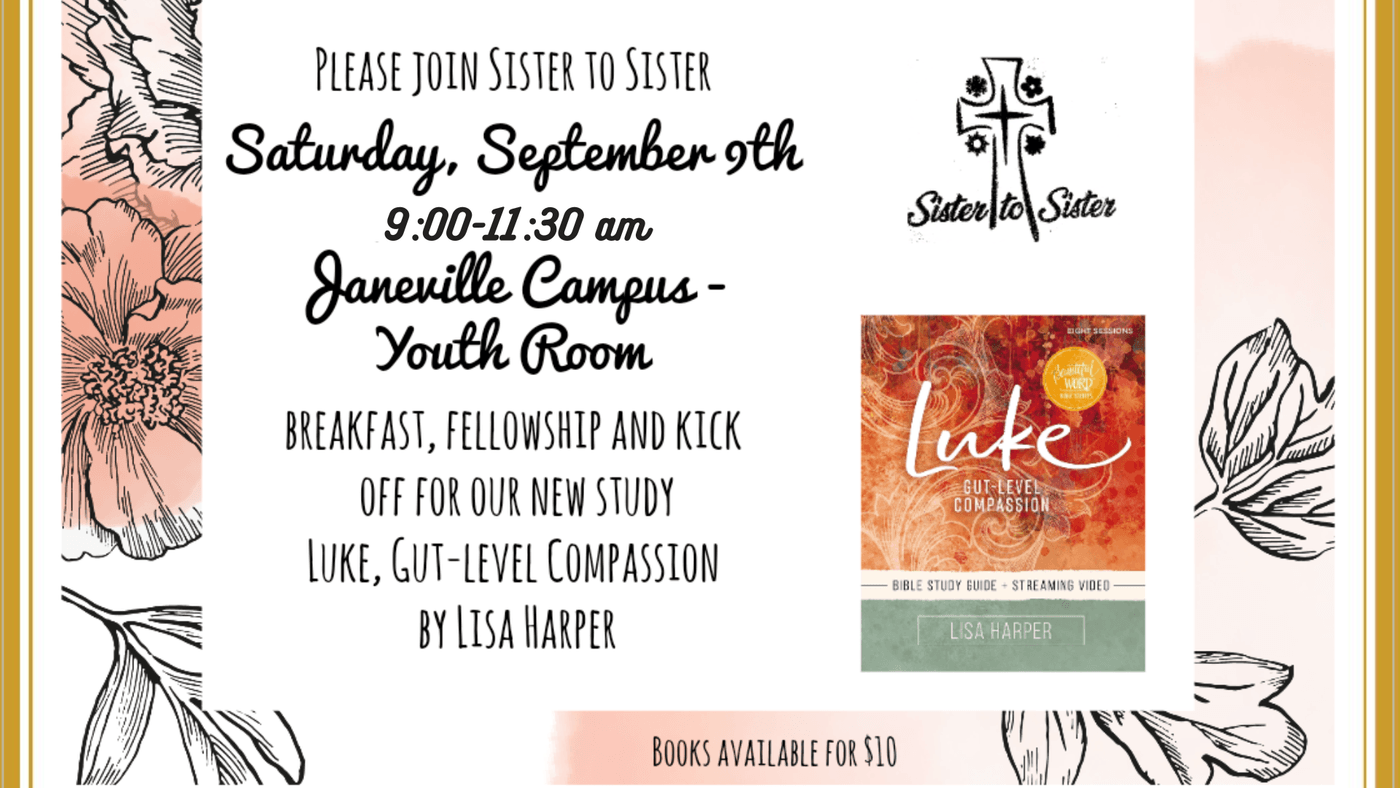 Bible Study Fellowship
This fall we will be studying the Gospel of John. Sarah Klawitter is our new contact for Bible Study Fellowship. If you would like to connect with BSF on Tuesday nights from 6:40-8:10, her cell is 608-751-7797 and her email is slklawitter@hotmail.com.