Guatemala Mission Trip 2023
If you'd like to assist our team in ministering to the people of Guatemala, check out the items on their Amazon wishlist. Just go to https://a.co/iUM934A or scan the QR code in the graphic below. Remember to change the shipping address to Faith Community Church: 2931 Lucerne Dr. Janesville, WI 53545. If instead you wish to make a monetary donation, please contact Erin Goepfert at egoepfert@yahoo.com for more information. We thank you all for your continued support!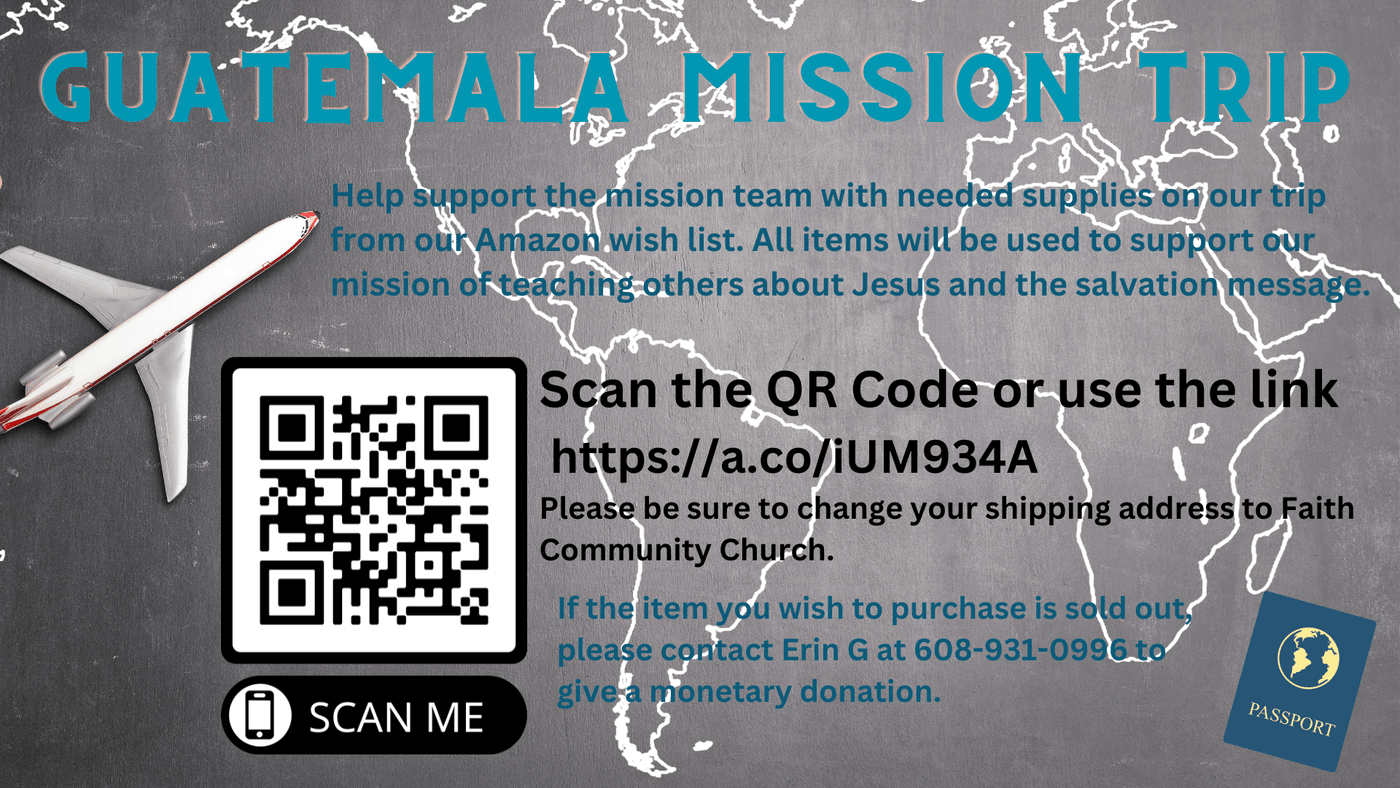 Missions is an essential part of taking the Good News of Jesus Christ to the ends of the world. At Faith, it is our desire to join in the work that God is doing through His faithful servants by supporting them financially with a monthly gift and through prayer.
Missionaries we currently support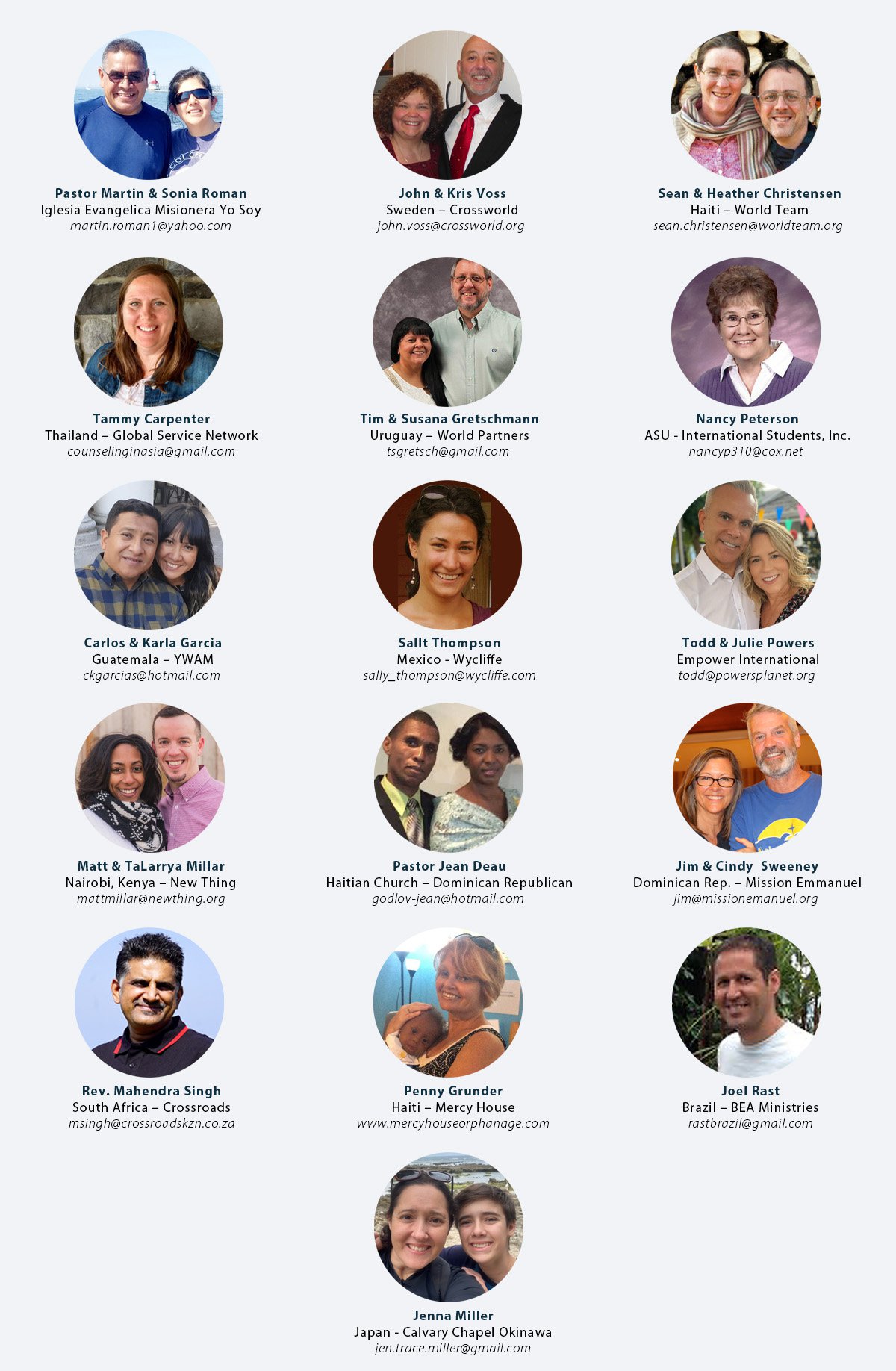 Local Missions
G.I.F.T.S. Men's Shelter
Salvation Army - Janesville & Beloit
Pregnancy Helpline - Janseville
Willow Women's Center - Beloit
House of Mercy
YWCA