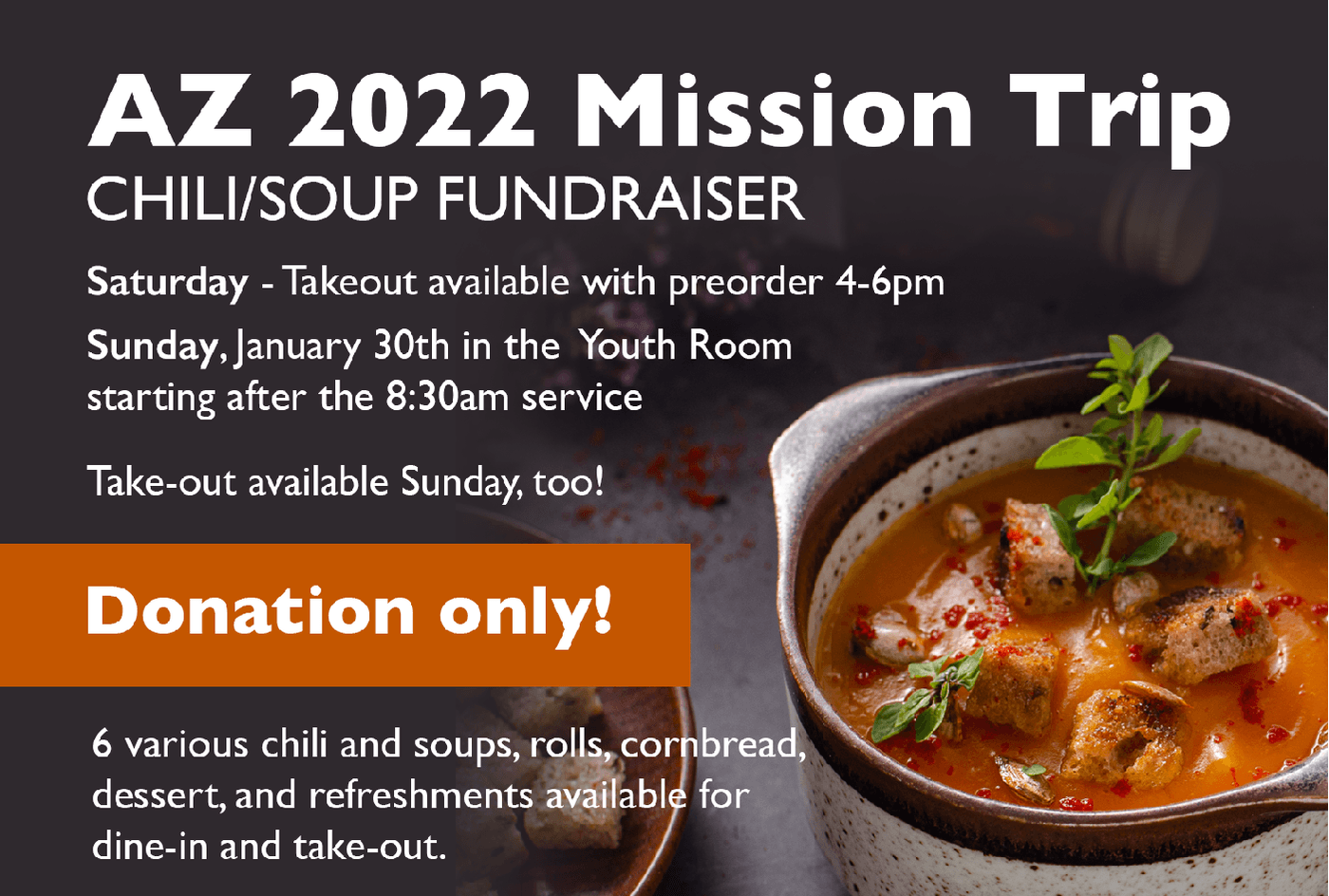 AZ 2022 Mission Team Fundraiser last weekend of January!
Our short-term mission team is offering up a variety of soups and chilies Saturday, January 29 and Sunday, January 30. No set prices for this opportunity – donate as you are able and feel led.
For the first time, we are offering the option of take-out orders: regular --12oz (1-2 servings) or large – 24oz (2-3 servings). Please note only the chili or soup is available for take-out. Please pre-order a soup or chili by clicking on the links below:
A larger variety of soups and chili as well as corn muffins, dinner rolls, desserts and beverages will be served to dine-in patrons on Sunday, following the first service until 1pm. Below is a link to help us estimate how many people will dine-in on Sunday by clicking on the link below:
Upcoming Short Term Trip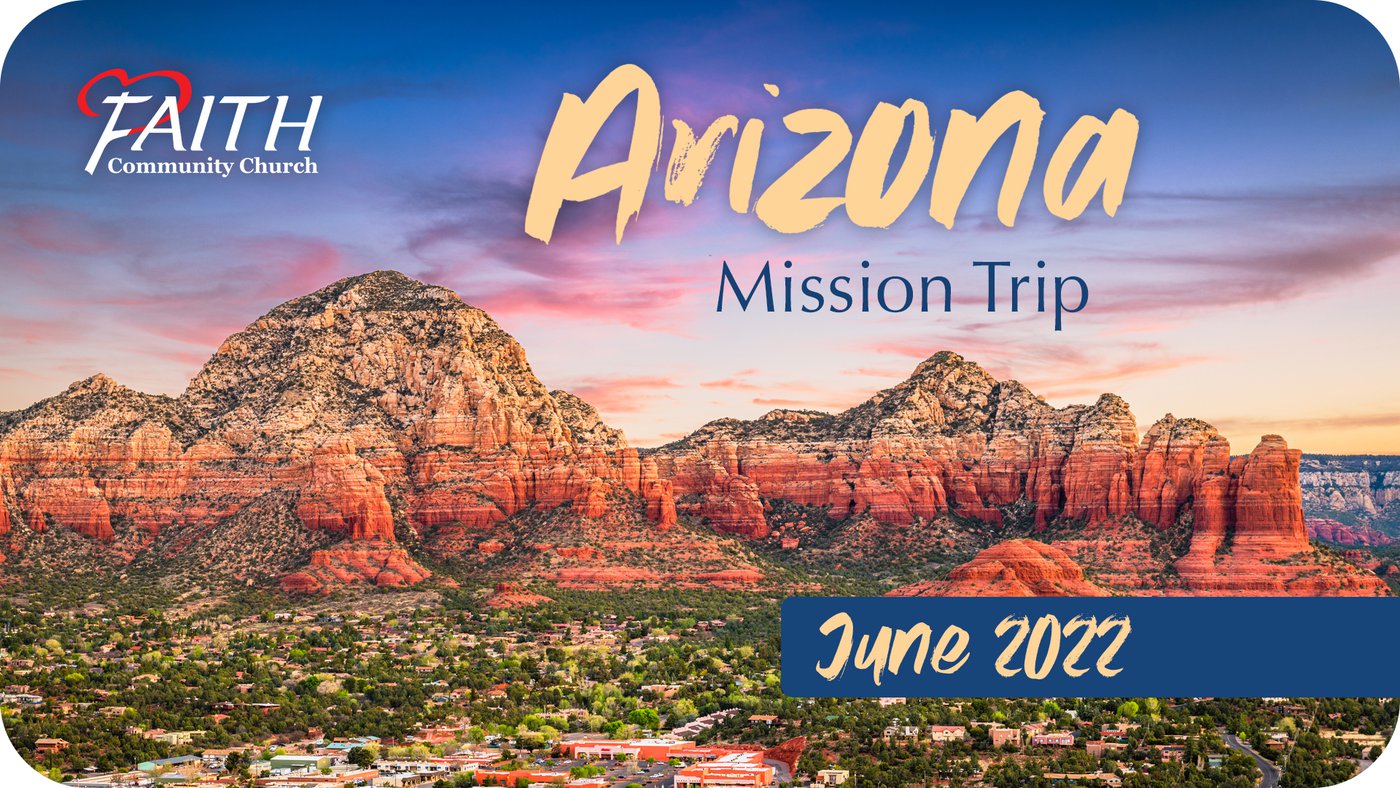 Arizona Short Term Mission Trip 2022
Hey everyone! Faith will be sending a mission team to the Navajo Nation in Kaibeto, Arizona, and we'd like to ask you to pray about supporting us either financially or through prayer while we are serving these people. For more information please contact Wendy at 608-751-9016 or Berti at 608-279-9780.
Missionaries we currently support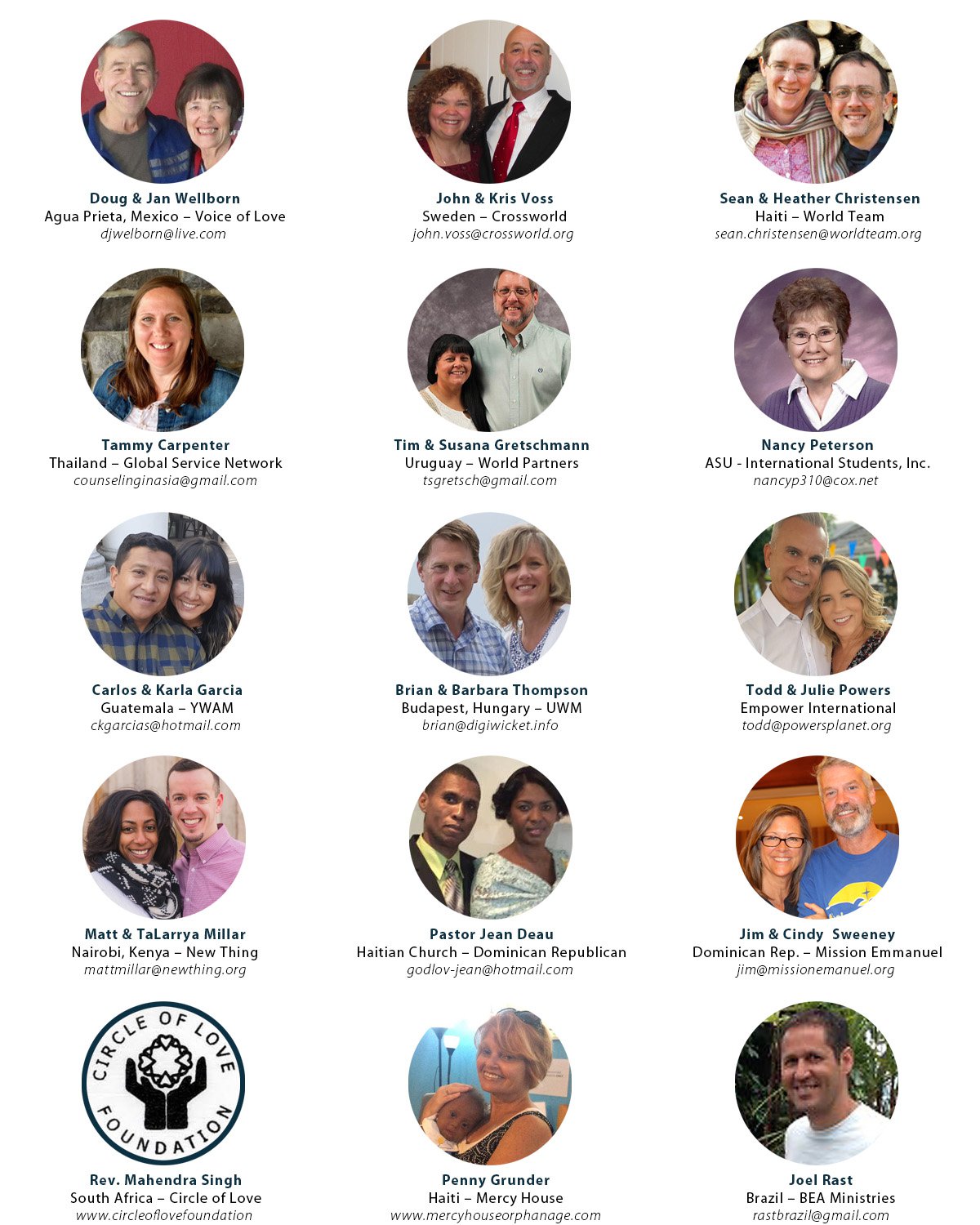 Local Missions
G.I.F.T.S. Men's Shelter
Salvation Army - Janesville & Beloit
Pregnancy Helpline - Janseville
Willow Women's Center - Beloit
House of Mercy
YWCA