Hello gentlemen! We are committed to developing our men into men of God through friendship, discipleship, and biblical principles. Right now, we are doing that through our men's Bible study, men's small groups, and our men's breakfast. Here are some of our upcoming events that you might want to check out:
_____________________
Annual Golf Scramble
Hey everyone! Our Annual Golf Scramble is coming up on Saturday, August 19th and we invite you to consider joining this cause to raise money to support missions. This is a fun event with a bit of competition and lots of prizes! This will be a golf scramble in foursomes with a "shotgun start" at 9am. You can either sign up as a foursome or as an individual and we will place people into groups. Space is limited for this event, so please sign up soon to reserve a spot! Contact Pastor Tim with questions at pastortim@faithjanesville.org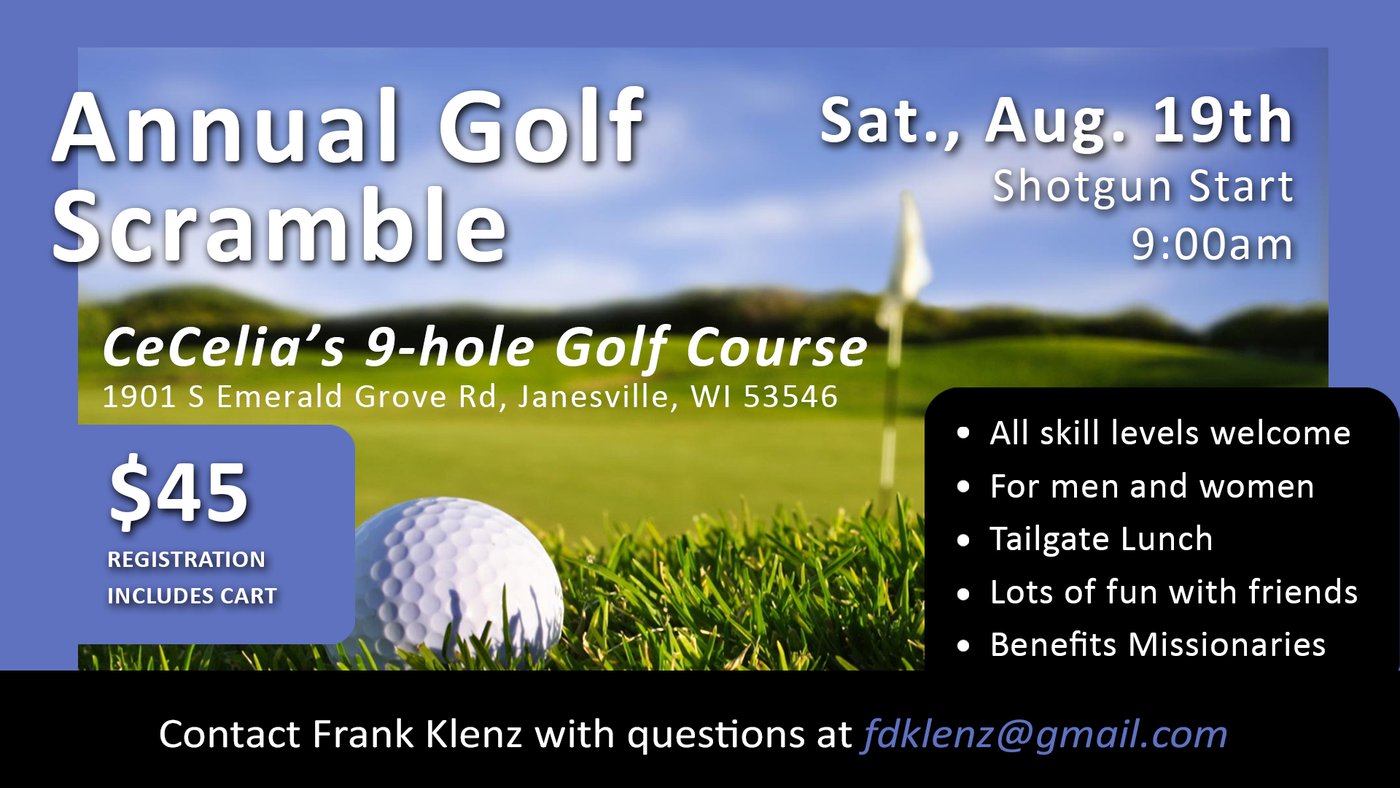 _____________________
Men's Ministry Kickoff
Sunday, August 27th, 5pm, at the church
Join us on Sunday, August 27th, at 5pm for our men's ministry kickoff! We'll have burgers, a casual cornhole competition, and fellowship to reconnect after the summer's busyness transition into fall. It's fun and it's free! Feel free to invite your neighbor. Contact Pastor Tim with questions at pastortim@faithjanesville.org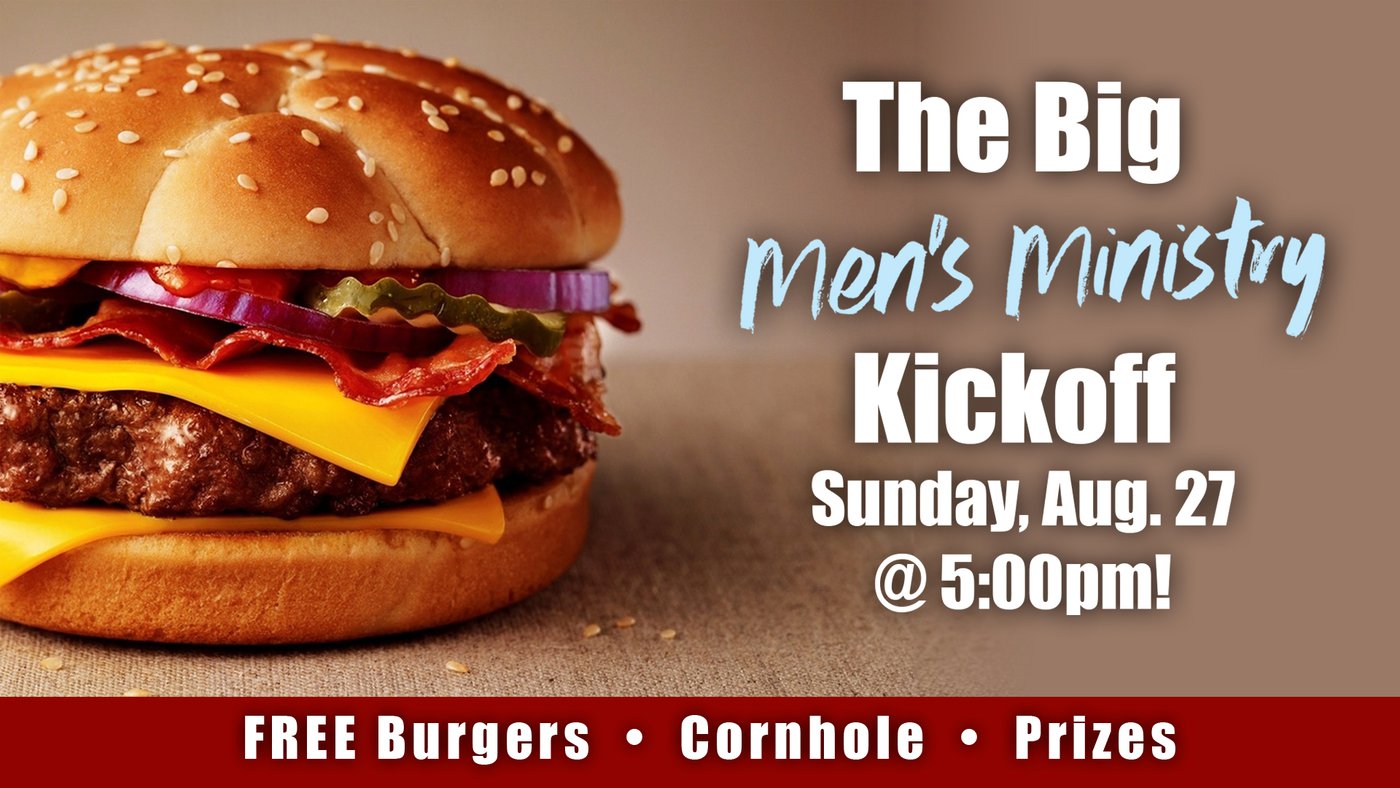 _____________________
Men's Retreat - Fort Wilderness
Weekend of September 14-17
It's that time of year again! Join us as we venture up to the Northwoods of Wisconsin at Fort Wilderness. We have a great time hanging out, eating great food, and hearing relevant messages on how to live the Christian life as men in today's society. They also have great fishing, shooting sports, and waterfront options so you can relax and enjoy God's creation. We encourage you to consider coming up on Thursday if you are able! Prices start at $235, and you can find more info at www.fortwilderness.com If you or someone you know need financial help getting to the retreat, contact Pastor Tim about a scholarship at pastortim@faithjanesville.org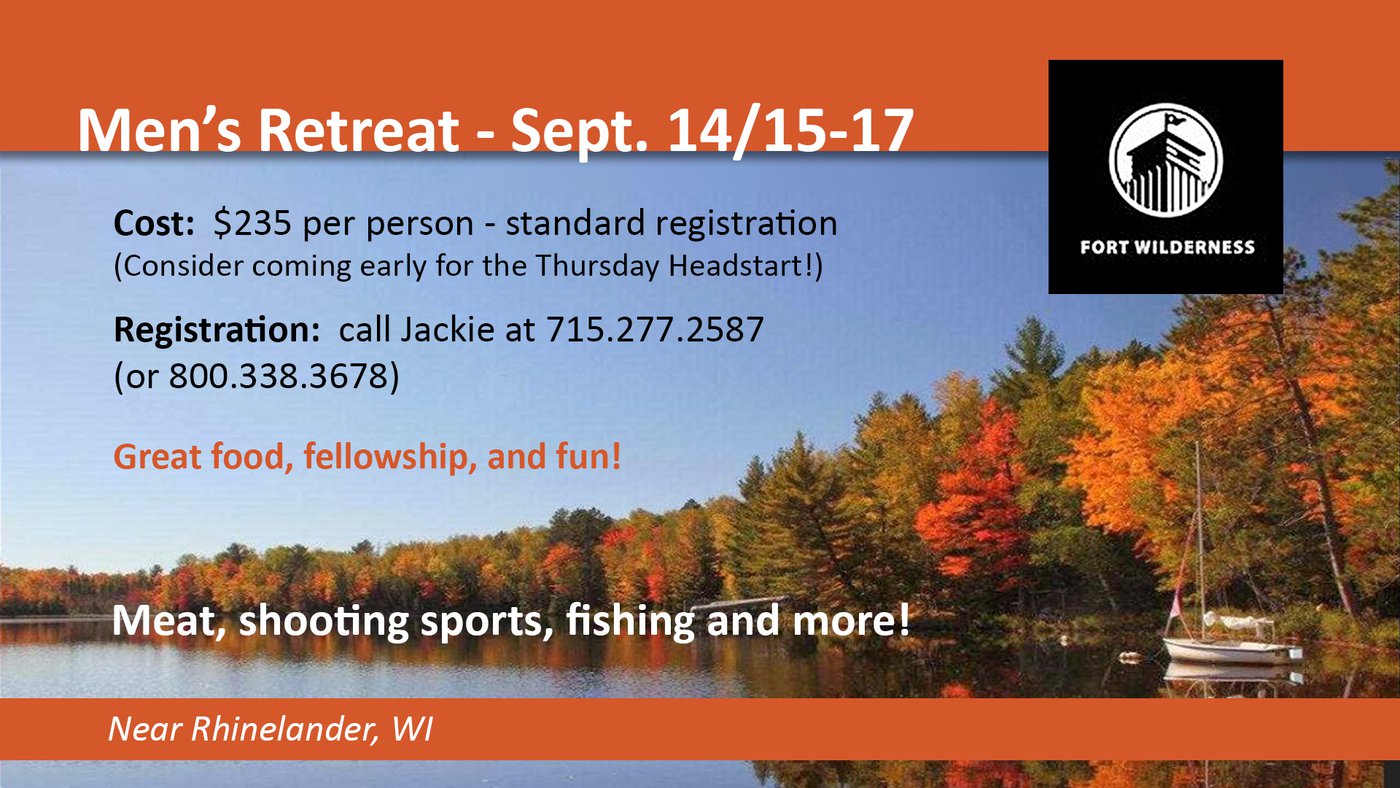 _____________________
Men's Breakfast
We meet at the church on the FIRST and THIRD Saturday of every month (September through May) from 7-9am. Join us for a time filled with great fellowship, engaging discussion, and a delicious and hearty no-cost breakfast. We would love to invite you and any other men you may know to join us!
Men's Bible Study
We have a great time digging into God's Word together every Tuesday morning from 8:00-9:30am. Men are more than welcome to join us at any time!
Men's Small Groups
We also have a few groups specifically geared toward men and accountability. If you want to surround yourself with other men who want to be challenged to grow in their faith, then a men's small group is where it is at!
If you have questions about our Men's Ministry, need prayer, or would like to volunteer to help please contact...
Pastor Tim Bales - PastorTim@FaithJanesville.org
PROVERBS 27:17 NIV - As iron sharpens iron, so one man sharpens another.