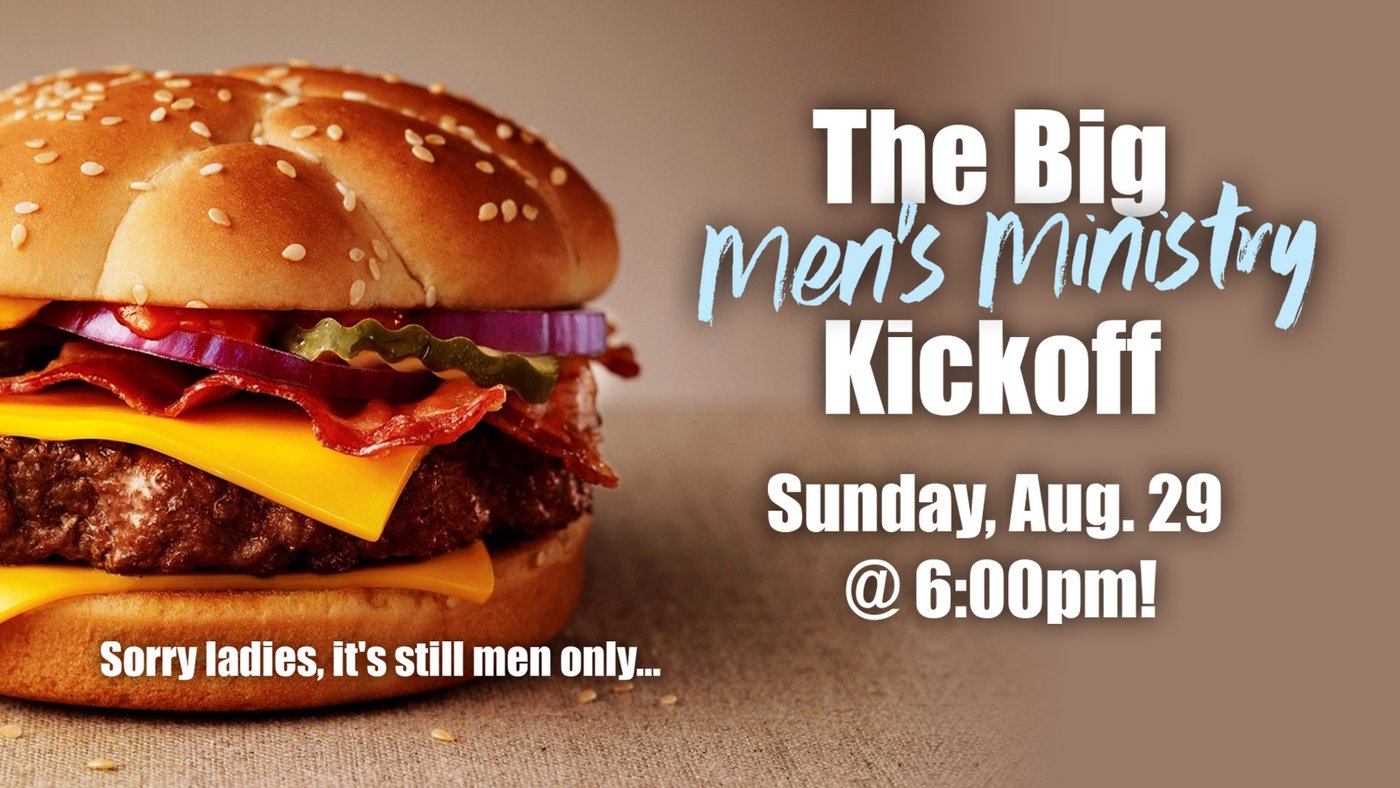 Men's Ministry Burger Kickoff
The build-a-better-burger event is back! Sorry ladies, it's still men only... Come eat a good burger made with all the toppings you want and hear about upcoming plans for the ministry this year. The event will be Sunday, August 29th, at 6pm at the church. We'll have some great food, fellowship, a corn toss tournament with prizes, and some infomation on the upcoming men's ministry plans for the fall. There is no cost to attend, but it will help us to know if you plan to come, so please register using the button below and pass on the invitation to your friends!
Join us this year for Men's Retreat!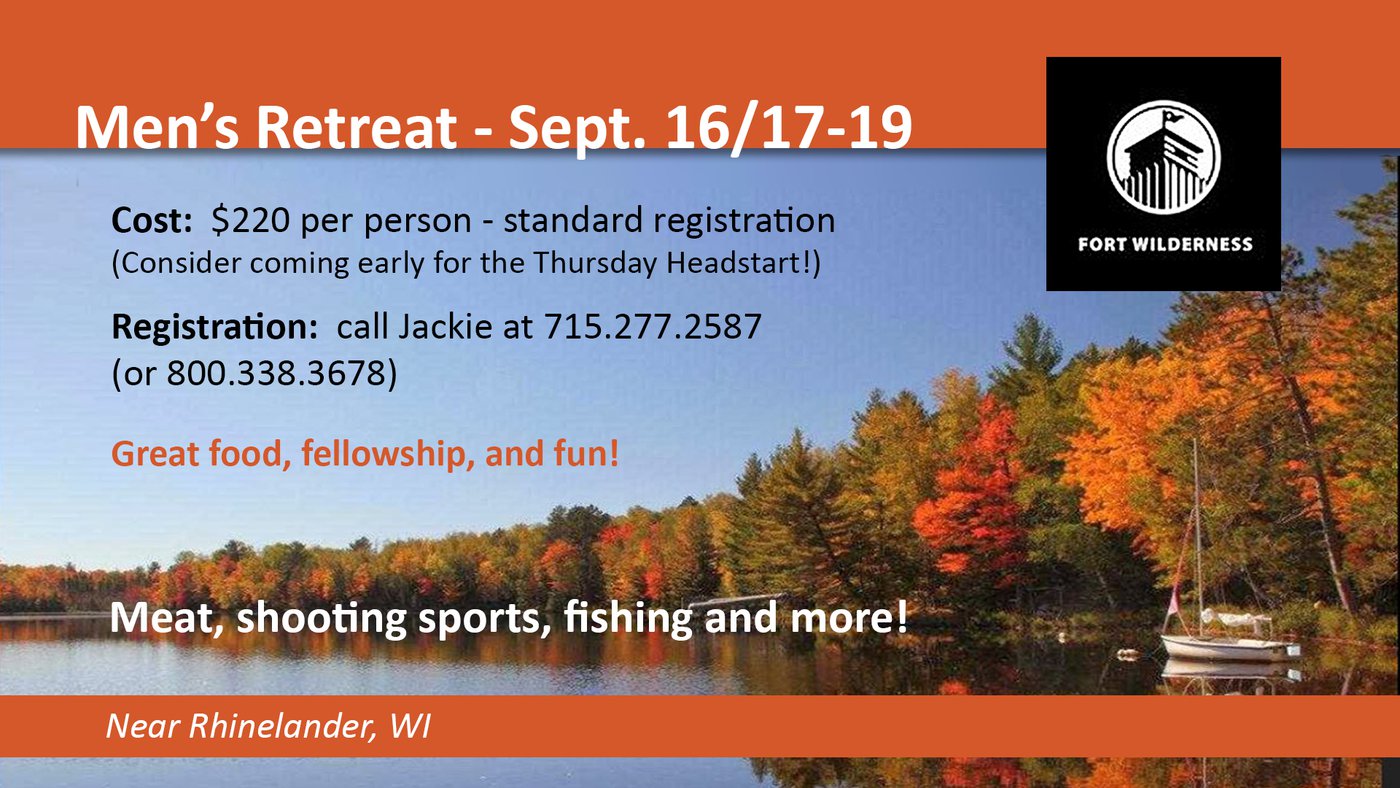 Men's Retreat - Sept. 16/17-19
Good food, biblical teaching, worship with other men, and lots of fun activities await you at Fort Wilderness. Join us for this annual tradition of fellowship, relaxation, and spiritual growth! Standard cost starts at $220 and includes all food, lodging, and registration for the retreat. Scholarships are available (See Pastor Tim). Please call the Fort to register at 800-338-3678 and let them know that you are with Faith Community Church.
A bit more about men's ministry...
Hello gentlemen! We are committed to developing our men into men of God through friendship, discipleship, and biblical principles. Right now, we are doing that through our men's Bible study, men's small groups, and our men's breakfast.
Men's Bible Study
We have a great time digging into God's Word together every Tuesday morning from 8:00-9:30am. Men are more than welcome to join us at any time!
Men's Small Groups
We also have a few groups specifically geared toward men and accountability. If you want to surround yourself with other men who want to be challenged to grow in their faith, then a men's small group is where it is at!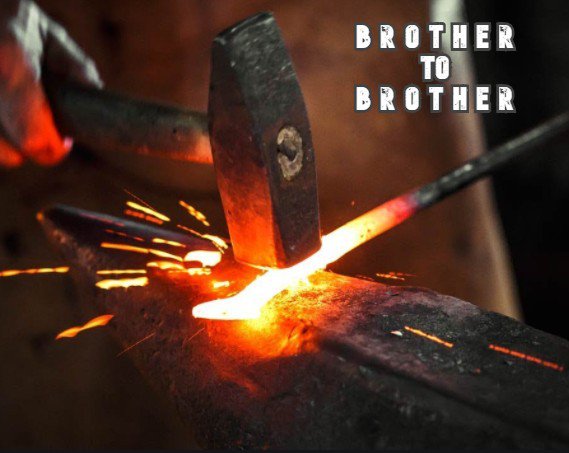 Men's Breakfast
We meet at the church on the first and third Saturday of every month at 7:00AM. Join us for a time filled with great fellowship, God-centered music, wonderful discussion, and a delicious and hearty no-cost breakfast.
We would love to invite you and any other men you may know to join us!
If you have questions about our Men's Ministry, need prayer, or would like to volunteer to help please contact...
Pastor Tim Bales - PastorTim@FaithJanesville.org
PROVERBS 27:17 NIV - As iron sharpens iron, so one man sharpens another.