Upcoming 2022 Events
Family Pumpkin Carving
October 1st I 2pm-3pm
Join us as we carve pumpkins together to kick off the fall season! All ages are welcome at this event. Families can work on one pumpkin together or individually create their own. Bring your own pumpkins and we'll provide the rest! We do ask that those under 16 are supervised due to sharp tools being used to carve pumpkins. Please no spooky designs, just family fun!
Have questions? Reach out to Tina@FaithJanesville.org.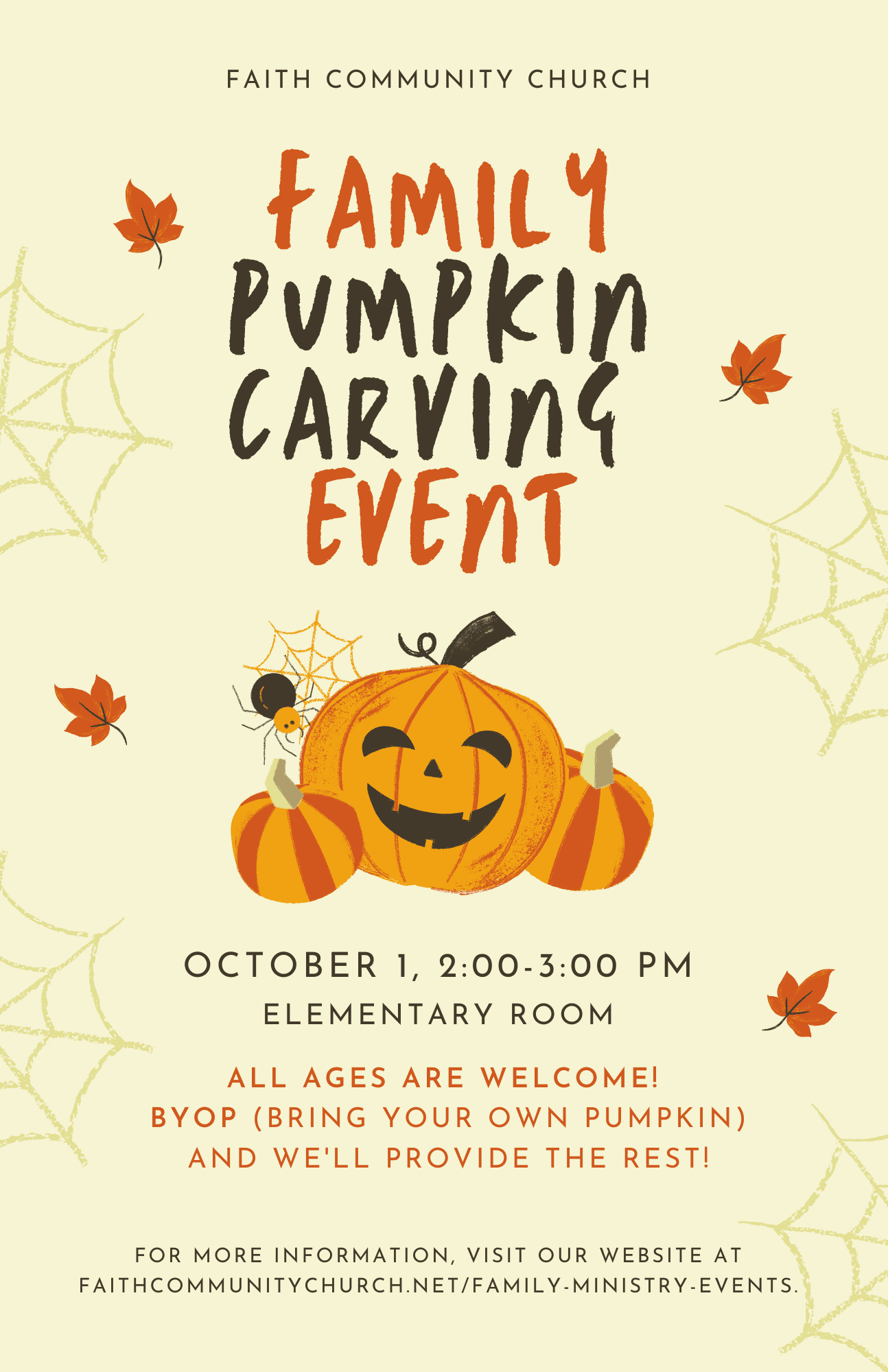 December Cookie Exchange
TBD
Bring the whole family to enjoy a time of cookie exchanging! More details will be coming soon!