Upcoming Faith-In-Action Events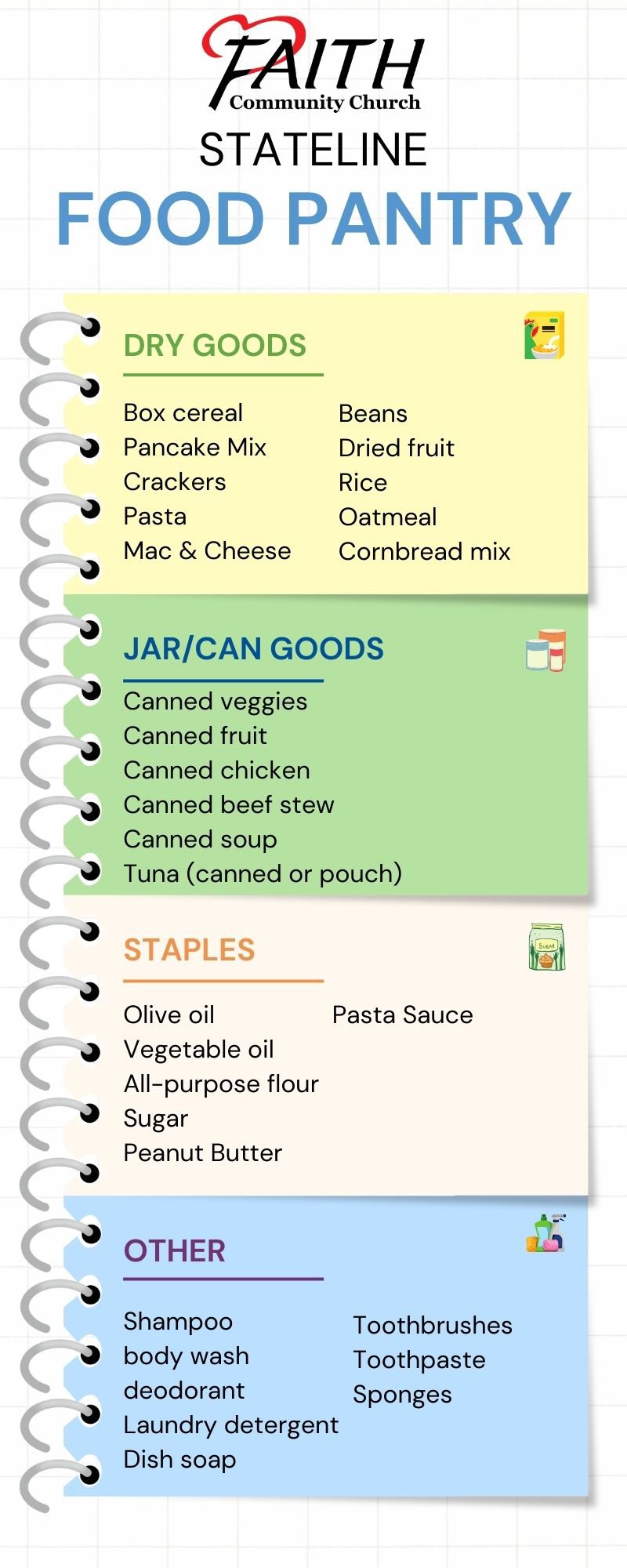 What We Do
As a church, we are continually looking for practical ways to serve God by serving others in our community and around the world. From supporting families through times of struggle to partnering with Christ-centered organizations like Angel Tree, we can make a difference for God! Join us in sharing the good news of Jesus by doing what He commanded us to do- love others!

Stateline Drive Through Pantry
Hey Faith Community!
We are opening our drive thru food pantry at our Stateline Campus on Saturday, October 14th from 8-10am! We are hoping to add an additional 50 boxes for our opening day and we would love your help in the following ways:
Purchase and package non perishable items (see the list above) in a box and bring them to the Janesville or Stateline campus (You are not required to get every item in the list).
Volunteer to serve once a month! The pantry is open on the 2nd and 4th Saturdays each month.
Pray Pray Pray
Please address any questions to Kim Thomas or Linda Schumacher at pantry@faithjanesville.org
Thank you!
How We Serve
Throughout the year, we partner with various organizations and community events to serve others. Here are a few of the organizations we regularly work with:

ANGEL TREE
Back 2 School Bash
Multiple churches and organizations partner together every school year for the Back 2 School Bash. Families are invited to join us for a time of community, games, lunch, and a Gospel message. Families are given essential items for the upcoming school year and raffle tickets for larger prizes- all completely free! Through this event, we are able to work together as the Body of Christ to bless children throughout the Janesville area.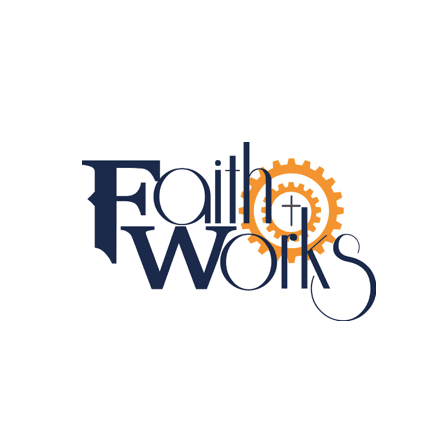 Faith Works
Faith Works is a Christian Resource Center partnering with local churches to meet the physical & spiritual needs of Rock County. Their mission focuses on building relationships to share the Lord while meeting the need. Faith Works is supported by local partnering churches, individuals and businesses. All work is done by volunteers from the local Church. Faith Community also collects donations for Faith Work's Bare Necessity Pantry. Find out more here.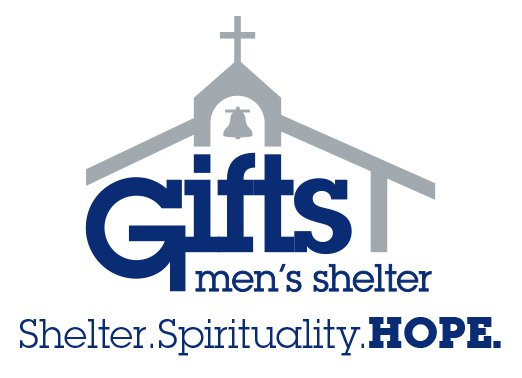 Gifts Men Shelter
GIFTS Men's Shelter provides a safe shelter, warm food, resources, and support to help our guests recover a sustaining and thriving life! Find out more here.


Pregnancy Helpline
The trained volunteers of Pregnancy Helpline and Resource Center assist clients by sharing with them and caring for them in a full cycle approach through programs and/or services, which may include the following: pregnancy tests, pregnancy counseling, education and support, referral and advocacy for community resources, post-abortion recovery, adoption referral and support, material aid, abstinence and sexual integrity education. Find out more here.

Safe Families for Children
Safe Families for Children is an independent ministry, founded in 2003, that has 100+ chapters all over the U.S.A. (as well as Canada and the United Kingdom) who partner with faith-based organizations and churches. Their mission is to surround families in crisis with caring, compassionate community. You can check out more about them by visiting their website. You can also check out with the Southern Wisconsin Chapter is up to here.

Salvation Army Food Pantry
The Salvation Army helps cure hunger daily by providing access to food for those in need. This includes homeless people of all ages, as well as individuals and families who may be down on their luck and in need of some extra assistance. In addition to addressing the immediate symptoms of food insecurity, our programs are designed to help identify and treat its root cause. Over time, this holistic approach to the physical, mental, and spiritual needs of each person helps moves many from 'hungry' to 'fully healed.' Find out more here.
Get Involved Today!