Meet our Youth Leaders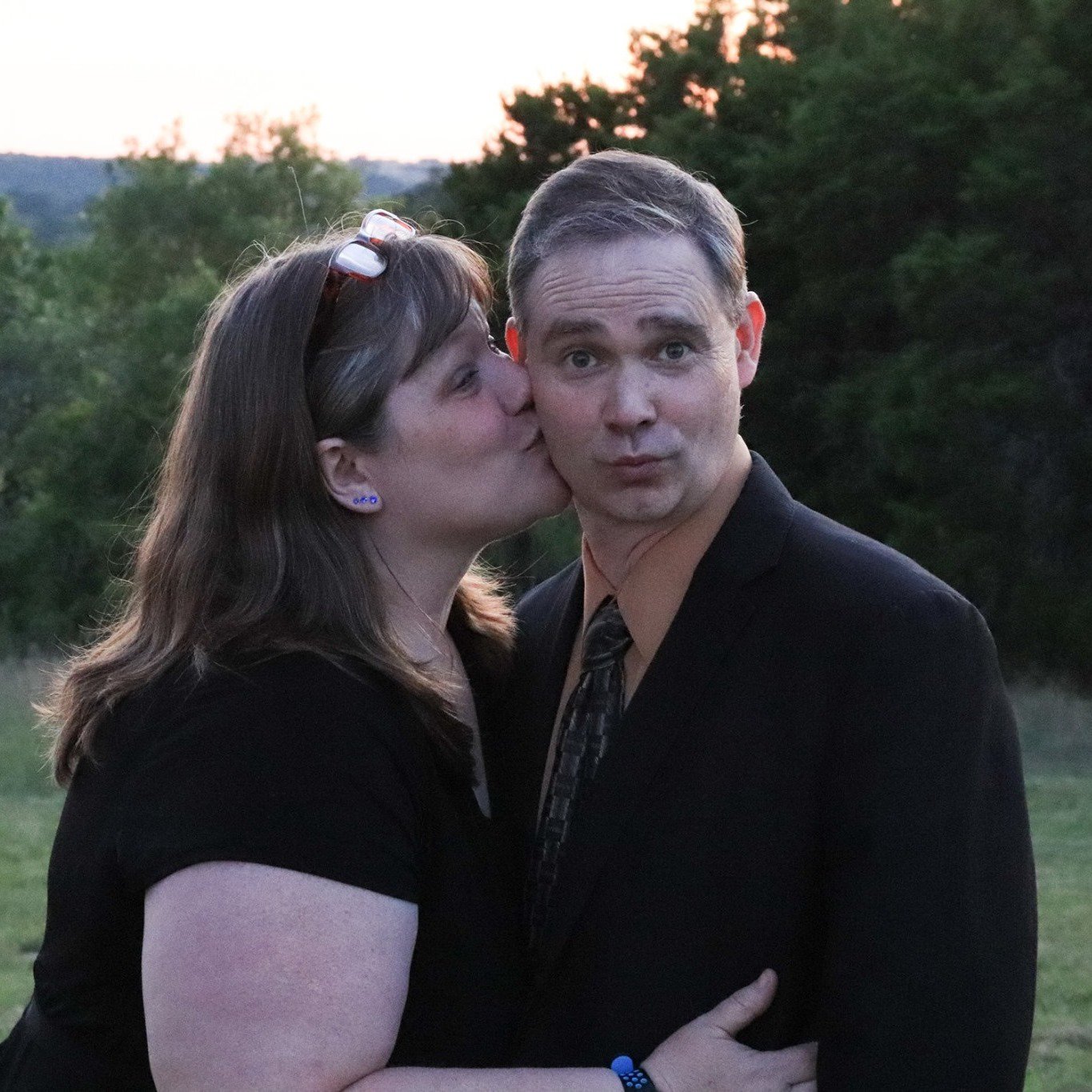 Michael T. Powers, 53, is the Youth Minister at Faith Community Church. He is celebrating his 34th year of marriage to his high school sweetheart Kristi and together they have been involved in youth ministry for 37 years. They have three boys: Caleb, Connor, and Chase.
In 1985, at the age of sixteen, Michael was asked to lead the Jr. High ministry at People's Church in Beloit and then four years later began helping in the high school department. He will be forever grateful to his youth pastor, Rod Sawyer, for believing that teens were a part of "the church of today and not the church of tomorrow."
Kristi and Michael began attending Faith Community Church in 1998 and he accepted a full-time position with the church on October 1st, 2001. He now wakes up every morning thanking God for the opportunity to make a difference in the lives of teenagers.
Michael writes, "If you don't take the time to establish real down-to-earth relationships with the youth that God has entrusted to you, they won't care one bit about the words that come out of your mouth. Real youth ministry is about relationships--not programs, activities, or events. Real relationships don't happen overnight. A teenager wants to know if you're for real before they care about anything you may have to share with them about God."
Michael has a Bachelor's of Divinity Degree from Christian Leaders College and is an award winning writer who authored the book: Heart Touchers "Life-Changing Stories of Faith, Love, and Laughter" His stories have appeared in numerous newspapers and magazines around the world and in 35 other inspirational books including eleven books in the Chicken Soup for the Soul series.
Michael won the 2005 Storytelling World Resource award from Storytelling Magazine, chosen from among hundreds of stories, books, and recordings.
Michael was also honored in 2000 by Heartwarmers with the title: Heartwarmer Gem as one of their most beloved writers -- "those who have consistently contributed outstanding and memorable works that have captured the hearts and minds of their members around the world."
He appeared on national TV in a thirty minute interview on the show "Book Tours with Corinne Edwards" (Wisdom Television Network) and recently appeared on the morning TV talk show: The Morning Blend on TMJ 4 NBC in Milwaukee. He has also been interviewed on regional TV shows for his writing. Michael is also a motivational speaker, speaking mostly at high schools, churches, and corporate settings, and was the keynote speaker on "Taking Time for Parenting" for the 2001 Farm Progress Days, one of the nation's largest agricultural shows.
Michael attended the Answers in Genesis Creation College and was trained by Ken Ham and the Answers in Genesis staff to do multi-media presentations on the Creation/Evolution controversy and Apologetics while upholding the authority of the bible from the very first verse. He has not only spoken on this topic regionally at churches, schools and colleges but also in Asia and Europe.
He also serves with Tychicus Ministries, whose main goal is to "serve those who serve" by coming along side established missionaries in the field to keep them strong so they can fulfill the mission God is calling them to. The main way they do this is by providing support staff for the sending agency's conference (World Team Missions for example). Their support teams are comprised of youth pastors, children's pastors, music ministers, specialized teachers and speakers to help fulfill the conference needs. Through Tychicus Michael has had opportunities to speak to teens all over the world!
Michael is also the founder, editor, webmaster, and publisher of HeartTouchers.com and Heart4Teens.com: two very popular inspirational e-mail lists and web sites with 16,000 weekly subscribers from over 110 countries world-wide and over 10 million visitors.
Michael also enjoys sports and what they teach us about life. He is a Federation of Outdoor Volleyball Men's Open Sand Doubles Champion and an eight-time Gold Medallist in volleyball for the Badger State Games (Wisconsin's State Olympics). Michael has been a high school coach for 34 years and recently won his 400th game. He was the Head Varsity Girls' Basketball Coach at Clinton High School (home of the 2003 State Champion Lady Cougars) and was awarded the Rock Valley Conference Coach of the Year in 2017. He is currently the JV Girls Basketball coach and Varsity Assistant Softball coach at Parkview High School. He is also a certified USA Junior Olympic Girls' 18 and under volleyball coach.
Michael is an avid reader (he always has a good book going) and shares a love for the outdoors and wildlife with his wife and sons. They especially enjoy camping, fishing, and hiking.
One of his favorite quotes is:
"A ministry that lasts is a ministry that relentlessly perseveres through periods of enormous persecution. It is not fickle. It does not need the applause of people. It rejects being enshrined as a god. Authentic ministry delivers the truth of God, no matter how jagged the edges or perilous the threats. The ministry of Paul and Barnabas dripped with that kind of determination. Does yours? Do you want to have a great ministry, or do you just want to be great?" --Chuck Swindoll
Watch an inspirational and challenging message by Youth Pastor and Author Michael T. Powers below on how we take God's Word for granted.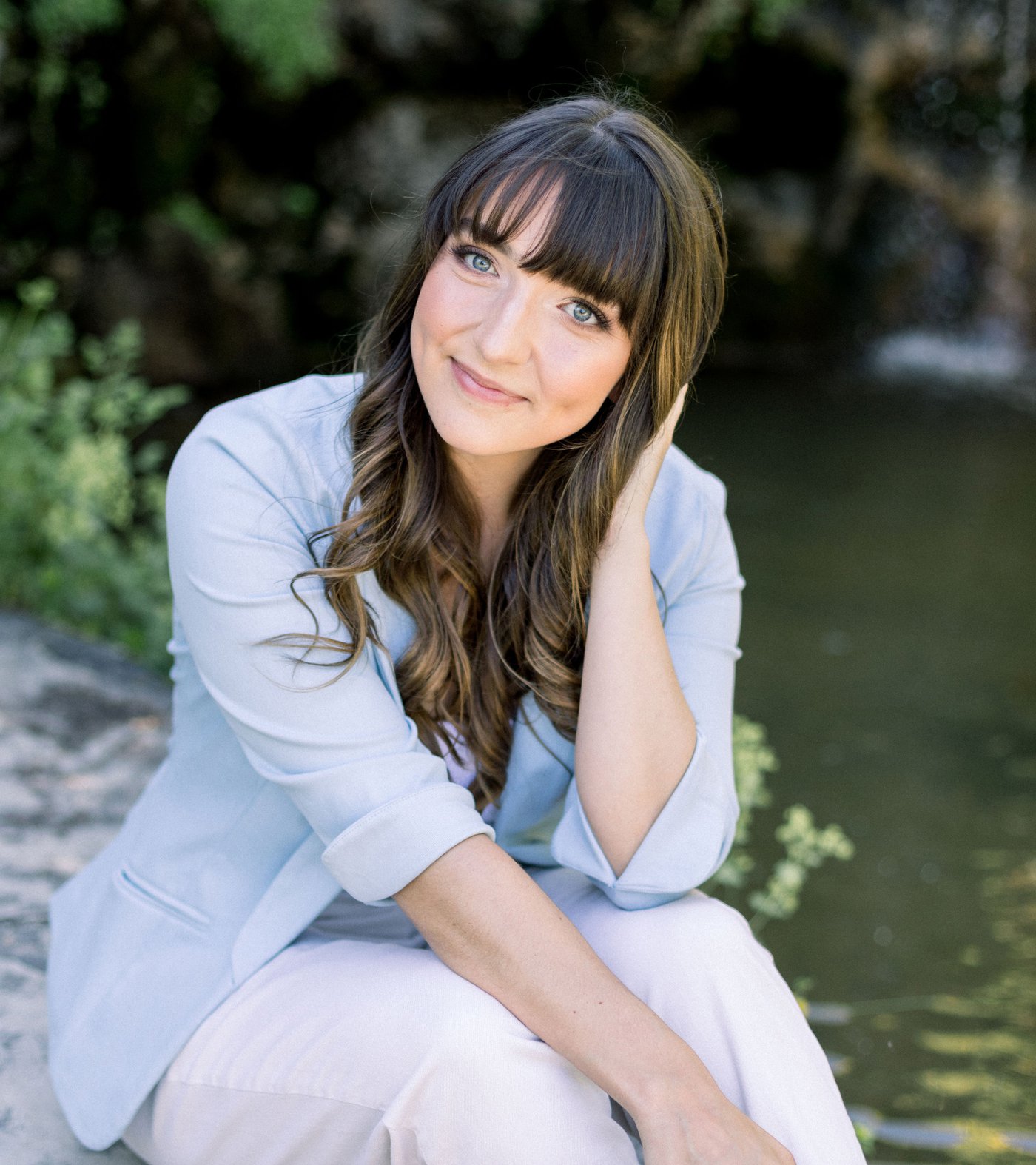 Hey there, I'm Sarah Kaveggia, a part time youth minister at Faith Community Church!
I grew up in Janesville and attended Soul Fuel throughout middle school and high school. High school was an instrumental time in my faith where I made my faith my own and began to pursue a personal relationship with God. I have a huge heart for counseling, teaching, and helping students understand God's heart for them. My aim is to be a safe person for kids to bring their questions, doubts, struggles, and hurt to. And of course the fun stuff too :)
I graduated from Craig High School in 2013 and continued on to study at the University of Wisconsin-Madison. There I earned my Bachelors of Science in Journalism with minors in Entrepreneurship and Global Health. During my college years I volunteered with Cru, an interdenominational Christian organization. Over those four years I lead bible studies, mentored younger students, planned retreats and taught at large group meetings. But I never lost my love for youth ministry. I was able to stay connected to Soul Fuel throughout college, leading bible studies and speaking at our annual fall and winter retreats.
After graduation in 2017, I pursued my portrait photography business, Sarah Kay Photography, full-time. I have photographed over a hundred weddings, engagements, families and high school seniors. I even had the adventure of flying to Brisbane, Australia, to photograph a friend's wedding! I love capturing memories for my clients to treasure for the rest of their lives.
In 2020, I started to feel a pull to give more of my life to Youth Ministry. The pandemic slowed the process down, but God opened the right opportunity at the right time. I joined staff at FCC in January 2022 and I am so grateful that I get to serve in the same ministry that was so impactful for me in middle and high school.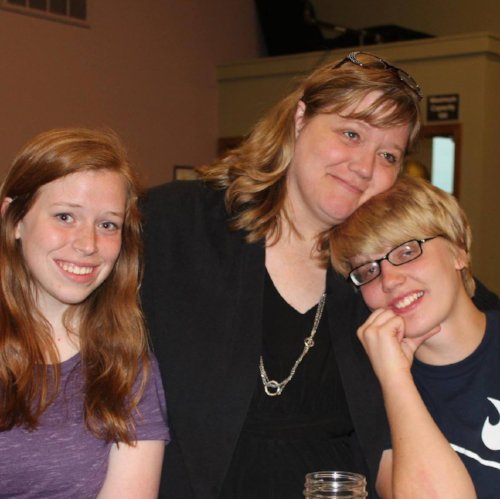 Hi! My name is Kristi Powers, and yes, I am married to none other than the famous Michael T. Powers — Coach, Author and Youth Pastor extraordinaire!
I was born and raised in a little town called Clinton, Wisconsin and lived in the same house all my life until I married at age 22. I believe I had a wonderful childhood with a loving family and parents and country home that all prepared me to be a youth leader someday!
On July 26, 1980, I attended a camp-out where I met the best friend I have ever had in my life: Jesus Christ. I learned that weekend that I could have a personal relationship with my Maker and life has not been the same since!
I started the journey towards youth ministry in 1982 when I was 16 years old and was asked to teach a great group of Jr. high students at the Presbyterian church I grew up in. With my very first group of teens I caught a tremendous passion and LOVE for youth! They were a wonderful group of young people who I cried, prayed, laughed, and sang with, and I learned all the more about God and his amazing love for each and every one of us!
In June of 1988, I married my high school sweet heart Michael and moved (for the one and only time I in my life) to our present home. In 1995, I fell in love again, with a small bundle of joy, named Caleb Michael Powers. Caleb received his best friend three years later when Connor Richard Powers was born. And just to add more joy into our lives, God gave us Chase William Powers, in 2004. I am a homeschooling Mom, so my first responsibility is to teach my children all about the heavenly Father who is just plain crazy about them!
I LOVE working with Michael and helping with the youth and have never lost the passion I have for each of them and their beautiful souls! It is a tremendous joy to get to know each and every one of them. I really like to see the potential in a teen and challenge them to reach that potential that God has for them in their lives! To watch them grow in their faith and become adults who not only love Jesus, but serve him with every area of their life, is the best part of youth ministry!
For "fun" I am also the camp director for our Kidz Camp at church, which we have every summer with three other churches from the area. We call ourselves United 4 Kidz. For "added fun", in July of 2007 I became a CASA volunteer. From 2007 until 2016 I was a court appointed special advocate for a kid/kids in the foster care system or under C.H.I.P.S. orders (Child in need of protection services) In this volunteer job I reported directly to the judge about the needs and wants of the children I serve. It was a challenging, amazing job that I loved with all my heart.
In 2011, Michael and I began serving through Tychicus Ministries and we have had many opportunities to speak to teens all over the world but mostly in Asia and Europe.
I currently work part time providing home care for the elderly. I love being able to breathe life into them on a daily basis.
In my "old age", whenever I get there, I plan to spend more time reading and writing books, camping, touring all over the world, and watching many more sunsets. I suppose since I will be old and won't need as much sleep, I may even see a few sunrises! But seriously, when I look at my life, I know three things. I love Christ, Christ loves me, and I am doing right now what he wants me to be doing with my life. There is no safer place to be than where God calls you to be.
Kristi is also a writer with stories in 11 inspirational books:
Heart Touchers: "Life-Changing Stories of Faith, Love, & Laughter" coauthored with her husband Michael.
Chicken Soup for the Christian Teenage Soul
Chicken Soup for the Soul: Teens Talk High School
Chicken Soup for the Soul: Dads & Daughters
Chicken Soup for the Soul: Just For Teens
Stories for the Extreme Teen's Heart
Stories for a Teen's Heart 2
Stories for a Woman's Heart Vol. 2
God's Way for Teens
God's Way for Fathers
Teen Talk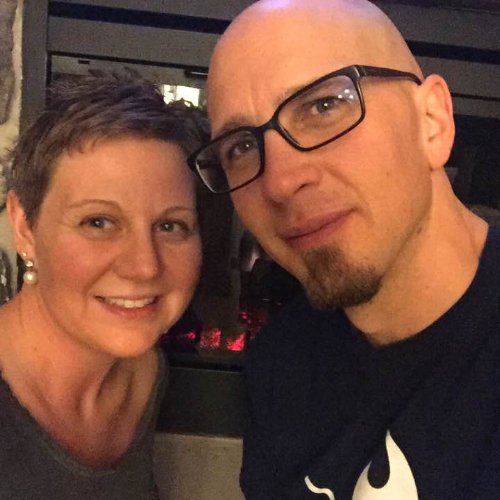 I'm Kenton Martin. I grew up on a dairy farm in northern Wisconsin near the town of Glen Flora. (pop. 92) I graduated from Flambeau High School in 1995. I spent the next three years working at the High School as an Interpreter/Coach for my brother Dwight who is deaf. He was an above average football player and our team won the state championship in 1998.
Sports has been a big part of my life mostly because I have five highly competitive brothers. MY MOM WAS BLESSED. However we attended a Mennonite church until I was 12 that did not allow organized sports.
In the fall of 1999 I moved to the Janesville area and started attending Faith Community Church. There I met my wonderful wife Rachel and we were married in June of 2001.
Since then we have been blessed with four boys and one girl. Chandler was born April 30th, 2002, Peyton was born March 3rd 2005, Reese was born September 9th, 2008, Zander was born September 10th, 2013 and Kade was born June 25th, 2015. Zander came to our home through foster care in September of 2013 and was adopted into our family a year later September 25th, 2014. Kade came to our home through foster care as well in August of 2015 and was adopted on March 21st, 2017.
We have been a Foster Family since Monday September 16th after 6 months of officially starting the process (although it had been years and many different seasons in the making). We were officially licensed as foster Parents in Rock County, not knowing that less than 24 hours later, on Tuesday September 17th, we would officially become a Foster Family with the arrival of a one week old baby boy straight from the hospital. Our children go to Rock County Christian School and we have been very blessed by the teaching and life lessons they have learned there.
As a family we enjoy camping together & with extended family, friends and youth, visiting my parents up north, going on bike rides and walks and playing our favorite family game of dog catcher. We also enjoy playing and watching sports together.
We got involved in the youth ministry in the fall of 2002 and have thoroughly enjoyed most of it. Working with Michael and Kristi has been a great experience. Our church is lucky to have them.
Currently I work at Frito-Lay and spend my spare time playing softball, football, and some occasional weightlifting. Of course with four boys and a girl and being a Junior High youth leader there is precious little of that.
I am very thankful for the numerous life lessons my parents taught me growing up on the farm. My parents have been married for close to 35 years and Jesus has been their foundation through many trials. They have influenced many people with their lives and I hope Rachel and I can do the same.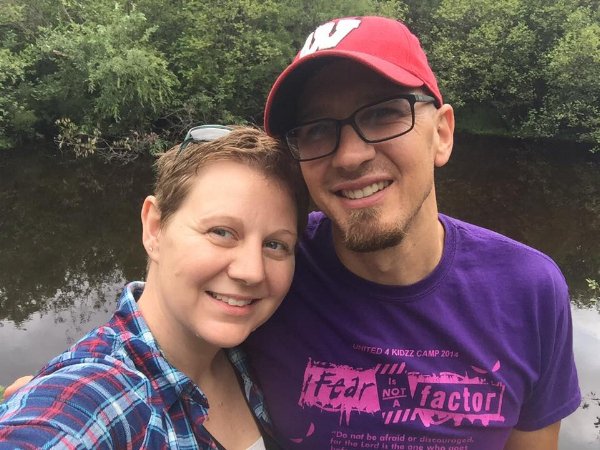 I'm Rachel Martin. I have been married to my best friend Kenton since 6/24/01. We have five very sweet children. Three out of five of them were born at home, our fourth and fifth were adopted through foster care.
Chandler our easy going, patient, forgiving, musician/adventurer was born 4/30/02. Peyton our kind hearted, goofy, book worm/actor was born 3/3/05. Reese our social, helpful, artist/adventurer was born 9/9/08. Zander our sweet, silly, special needs, dancing/mischief making snuggler entered our home at one week old 9/17/13 and was adopted into our family on 9/25/14. Kade our tiny, sweet, happy little ninja baby was born 6/25/15, we got the call about him at one week and were able to start visiting him in the Madison children's hospital at three weeks. After 6 and 1/2 weeks in the NICU he came to our home August of 2015 and was adopted into our family March 21st 2017.
We have a beagle/pug otherwise known as a Puggle named Wooton, that Kent found at work and live trapped in April of 2013.
Some of the things that we enjoy as a family are: swimming, camping as a family and with extended family, friends and youth, visiting Grandpa and Grandma Martin up north, going on bike rides and walks together. I love to read, gardening, baking and playing piano.
I was born 11/29/79 in Beloit, WI. Growing up I was taught a very legalistic view of God in a home with a mentally unstable and abusive mom. I struggled a lot with fear, guilt and self doubt. It was in June of 2002 at a Family Life Marriage conference that I began to see God in a different light and that started me on an amazing road to healing, contentment and the Joy that can only come from God. Through my husbands family, my friends in my moms group and our church family and leadership, I have been able to overcome my past and move forward with Gods Truth in what it means to have good boundaries, discernment and to be real in friendships and relationships.
I graduated from high school in 1998 and attended Black Hawk Technical College for Childcare and Spanish in hope of becoming a missionary. I got a job a job at a church daycare/preschool in Beloit at the age of 18. During this time God also started putting youth ministry on my heart but I kept pushing against it because of my past, fear and self doubt. After about a year and a half I knew God was telling me to move on. So I started attending Faith Community Church occasionally on Wednesday nights and going to the young adults group led by Tim Bales at the time. That is where I met my husband Kent. In March of 2000 I left the church in Beloit. I became a nanny for a doctor in Janesville, who had two girls ages 4 and 6 and were expecting a third in August. I'm still their nanny and I still love it. We are all like family.
I decided to call Faith Community Church my church home in March of 2000. I sang on the worship team and finally stopped ignoring Gods nudges and started helping with the youth. Kent was helping with the youth as well and our friendship grew and we started dating in June of 2000. We took a break from the youth group in August, got engaged in November and married on 6/24/01.
In August of 2002 when our first-born son was three months old, we became youth leaders at Faith Community Church again and we are still loving it! :)
We have had Junior highers in our home every Wednesday during the school year since the fall of 2005. We call it "controlled chaos" :) We also head up youth missions called Mission 28:20. taken from this verse in the Bible, Matthew 28:18-20 "Then Jesus came to them and said, "All authority in heaven and on earth has been given to me. Therefore go and make disciples of all nations, baptizing them in the name of the Father and of the Son and of the Holy Spirit, and teaching them to obey everything I have commanded you. And surely I am with you always, to the very end of the age."
As a family our hearts have always had a strong desire to adopt. Through many different seasons God was preparing us for something we never saw coming!
On 9/16/13 we became a licensed foster family for Rock County. Some children come and stay for awhile and then go and some stay forever. It is a difficult journey and brings lots of highs and lows, joy and sorrow to our family.
In January of 2015 I became the lead nursery worker here at Church and greatly enjoy spending time every Sunday with the Little's in our Church Family. Our family is so blessed to be part of such a wonderful church, youth group and children's ministry. It has been truly wonderful doing ministry under Michael and Kristi Powers and Tina Smith. All of us youth leaders are the best of friends and as close as family. God has truly placed us together for a purpose. We love the youth and enjoy building relationships with them. Seeing them grow in Christ is amazing!
A good friend of mine told me this on a Sunday in February 2015 after a youth we loved deeply died, "to serve and just serve is just doing but to serve and love so deeply is so much more".....19 years of youth ministry and we have so many teens In our hearts, life goes on and we may not see them for awhile but O they never leave us fully....even with all the heartache that has come from loving them so much I would not trade youth ministry for anything else.....yes there have been seasons where we have just been worn down and questioned is this still where we are supposed to be God? can we just take our little family and move up north and not do ministry anymore?....We are reminded that we are who we are because of ministry and because of the people God has placed in our lives and He is not done with us.....just when it becomes so frustrating and we think we can't go on....then something happens & God confirms yes this is where we need to be.....whether it is through each other, the other youth leaders, youth parents, teens, alumni youth or even our own children....we know this is right where God wants us.....I can honestly say that week of Will's death has been the hardest in my entire life, yet I had never felt more peace about where God has us now more then ever before.
This is the Journey God has called our family on.
As our children say, "Youth ministry is our life, it is what our family does!"