Families need you!
Got kids? Do you know that trusted friend, neighbor, or family member that you call when you need a little help? There are many families in our community who don't have a person like that. So what can they do when transportation or childcare needs arise? Who do they call if a health, financial, or some other crisis happens?
That's where our Safe Families team members step in. Our goal is to demonstrate love and kindness by providing safe environments for the children of families who have no one else to turn to. Families can help out for an afternoon at a time, or serve as a host family for longer-term needs. Check out this video of two of our team members.
What is Safe Families for Children?
Safe Families for Children is an independent ministry, founded in 2003, that has 100+ chapters all over the U.S.A. (as well as Canada and the United Kingdom) who partner with faith-based organizations and churches. Their mission is to surround families in crisis with caring, compassionate community. You can check out more about them by visiting their website. You can also check out with the Southern Wisconsin Chapter is up to here.
Every week, families in crisis are reaching out to SFFC when there is no one else to turn to. See what happens next.
What kind of help is needed?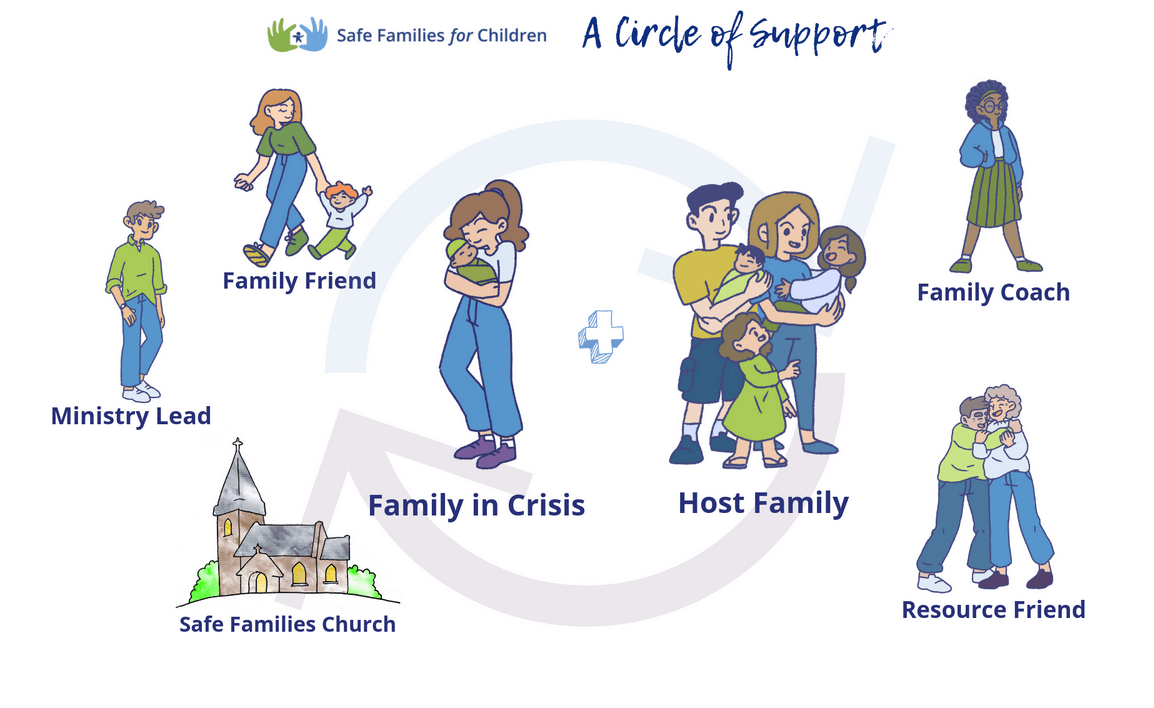 That's the great part about volunteering with Safe Families. No matter what your circumstances, schedule, resources are, there is an opportunity for you to get involved and a need that you can meet. Just a few of the different roles needed are Family Friends, Host Families, Resource Families, and more. Click here to read more about the different ways that you can make a difference.
How can I find out more?
We will be having a Discovery event on Sunday, Feb. 21st from 4:30 - 6:00 PM in the sanctuary at Faith Community Church, Janesville. Come to hear more about SFFC and ask every question that you may have.
In the meantime, please click the button below so our team knows that you are interested and we can send out a reminder of the Discovery event.