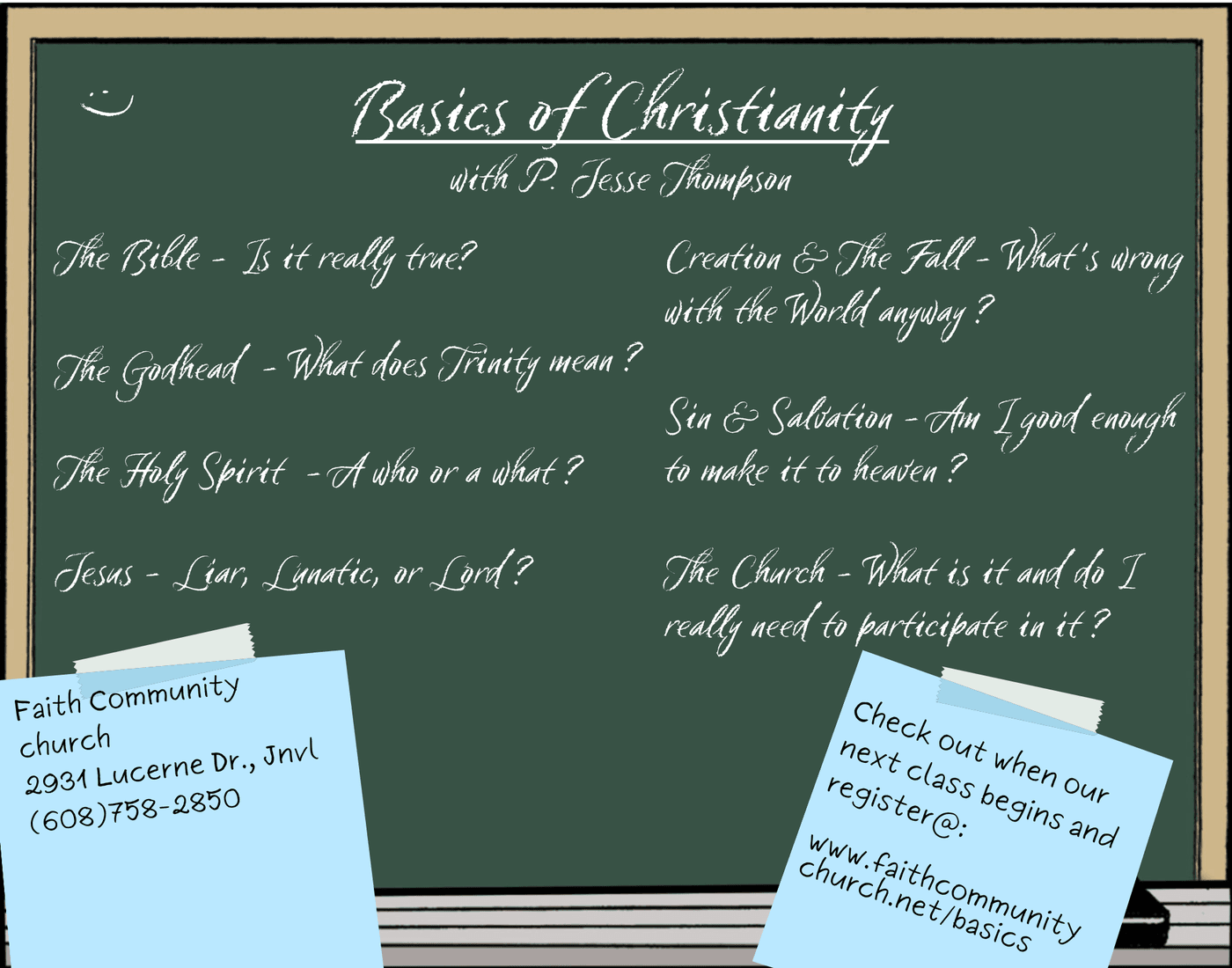 Basics of Christianity
Have you ever asked yourself any of the following questions (or ones like them):
Is the Bible really (really?!) true & what role should it play in my life?
What is God like and can we actually know Him?
Is the Holy Spirit a who or a what?
If God really did create the universe (and he's so loving & powerful), why is the world so messed up?
... and many more!
Then please consider joining us for this 7 week class as we examine 7 of the core truths of biblical Christianity. This class will have a friendly atmosphere where all questions will be welcomed and encouraged. Sometimes, after we've been a part of a church or group for awhile, we start to think things like, "I don't want to ask that questions because I'm sure I'm the only one who doesn't know that." Well, in this class we will take some time to answer these.
We will meet in the classroom during the 8:30 AM service. I will have some fruit and light snacks to help with the morning munchies, so grab some coffee in the foyer and join us. Please bring your Bible to class as we will be getting more familiar with them and using them every week.
If you have any questions about the class, or anything else, don't hesitate to email me (P. Jesse T.). It would help me out if you would take just a moment right now and click on the button below to register for the class. There is no cost to attend, but it just helps me have an idea of how many people to expect.
We are scheduling our next class to begin in early 2024 so check back here for dates, or email P. Jesse to find out more info.
Blessings,
P. Jesse Thompson